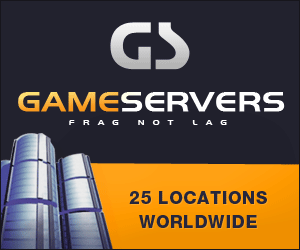 Associated Press
PORT ST. LUCIE, Fla. -
New York Mets pitcher Pedro Martinez should know next week when he can start throwing. Recovering from rotator cuff surgery, Martinez is likely to miss the first half of the season. He repeated that he's working hard at rehabilitation and expects his right shoulder to heal.
"If it doesn't, then I need to hang it up, hang it and go home because I'm not going to work any harder," he said Friday.
Martinez is due for a checkup with team doctors next week. He has been working out three-to-four hours a day and has been able to increase the weight that the shoulder can lift and resist.
"I still feel like I can do it like I can help this team get over the hump," he said.
Martinez said the rehabilitation has made him appreciate the baseball career he has had. Martinez, a three-time Cy Young Award winner, is 206-92 with a 2.81 ERA and 2,998 strikeouts. Last season, he was 9-8 with a 4.48 ERA.
"It's something God gave me," Martinez said. "It's a gift. I don't know how long it's going to last, but I did realize something you just never know how long you have baseball with you, so enjoy every moment of it, enjoy every bit of it and when it's time to let it go, let it go. No regrets."
Without him, the Mets' rotation is led by Tom Glavine, who turns 41 next month, and 41-year-old Orlando Hernandez, who has arthritis in his neck and will be sidelined for several days after receiving a cortisone shot. Prospects Mike Pelfrey, Philip Humber and Jason Vargas are competing for starting spots along with veterans Chan Ho Park, Jorge Sosa and Aaron Sele.
El Duque returned to Tradition Field on Friday and is likely to throw on Monday.
"If we stay healthy, I think we should be able to do anything, including win it," Martinez said. "I think this team could win it, and I hope I get back in time to push them to the end."
Notes:
After missing Thursdays workout, C Paul Lo Duca said he expects to be ready to practice Saturday. Lo Duca had a cortisone shot in a hand to relieve pain from a previous injury. He said he's had the procedure done during spring training each of the last six seasons. "It was a cyst originally and I had to get it removed when I broke a bone, and now there's extra bone growing on top," Lo Duca said. Lo Duca said he has thought about surgery, but doctors have advised him to stick with the annual shots, if they are effective. "I've thought about doing it, but it's basically a little longer process, it's probably a four-or-five month process," he said.