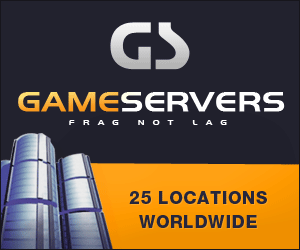 GENARO C. ARMAS
Associated Press
TAMPA, Fla. -
Joe Paterno wants desperately to return to the sideline for the Outback Bowl - standing on his own without any help. The 80-year-old Paterno, who is recovering from a broken left leg, also doesn't want his potential comeback to turn into a distraction for his players.
Paterno said he thought he was well enough to coach from the field for Penn State's bowl game against No. 17 Tennessee, "but the only thing is I don't want to be on the sidelines where everybody is worried about me. ... They still got to concentrate on what's being done on the field.
"I've got to be able to handle myself," he said at a news conference on Thursday. "We're working on it."
He's come a long way since he last appeared on the field for a game Nov. 4 against Wisconsin. Two players ran into him then on the sideline, and Paterno had surgery the next day to fix a broken shinbone and two torn knee ligaments in his left leg.
Paterno watched the Nov. 11 game against Temple from home - his first missed game since 1977. He was back at Beaver Stadium the following week for the season finale against Michigan State, viewing the action from a coach's box high above the field.
On Thursday, a mostly jovial Paterno ambled into a ballroom for a news conference with the aid of a crutch. He even took a minute to walk around the podium and chat with reporters - an uncommon scene for the sometimes-crusty coach.
He exchanged pleasantries with Tennessee coach Philip Fulmer, who sat beside him on the podium. He offered a status report on the Nittany Lions, who haven't played in six weeks, and needled a few writers for asking questions not directly related to the game.
"What does that have to do with the football game, my relationship with my doctor?" Paterno shot back amicably after another question related to the gimpy left leg.
Team physician Wayne Sebastianelli will likely have some entertaining conversations with his patient over the next few days as Paterno tries to prove he's ready.
After the news conference Thursday, Paterno took in practice for the first time with the use of a cane-and-stool contraption, similar to those used by fans at a golf tournament.
Paterno even stood on his own power for a time - another first in his recovery. Until now, he's mainly been shuttled around on a golf cart.
"Joe is a mutant. He broke his leg, all of a sudden he's walking around," defensive end Josh Gaines said with a chuckle after practice. "He's doing his old normal yelling at everybody."
But Paterno, recounting a recent conversation with his doctor, said he would rather not use the cane-seat at the Outback Bowl.
"If you think I'm going to take that thing on the sideline and sit on that thing, every one of those guys we'll be busting their butt," Paterno said, as he pointed to photographers snapping pictures at the news conference.
"If I'm going to go on the sideline, then I'm going on the sideline," Paterno said. "He says, 'That's fine, we'll discuss it tomorrow.'"
Asked if Sebastianelli has the final word on his return, Paterno said, "We'll talk it over."
Fulmer marveled at the longevity of coaches like Paterno, in his 41st year leading Penn State, and 77-year-old Bobby Bowden at Florida State.
"It's hard for a family to be under that kind of scrutiny," Fulmer said. "I don't see it happening, I think we're looking at legendary coaches with Coach Bowden and Coach Paterno."
Paterno's toughest task on Thursday morning might have been to descend a few steps to leave the stage and head to practice.
"This may be a little tricky, but we'll get it done," he said. Photographers snapped more pictures as his feet reached the floor and he raised his crutch in the air.