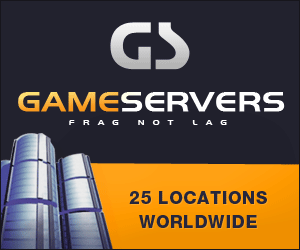 Washington Post
June 12, 2008
Pg. 6
McCain Comments on 'Today' Stir Fire

By Jonathan Weisman, Washington Post Staff Writer
Congressional Democrats yesterday opened fire on comments from Republicans -- including presumptive GOP nominee John McCain -- that equate the U.S. military's future in Iraq to the presence of U.S. bases in Germany, Japan and South Korea.
The issue erupted after Sen. McCain (R-Ariz.) said in an interview with NBC's "Today" show that the timetable for U.S. forces to come home from Iraq is not of great concern as long as U.S. casualties in the Middle East fall to levels comparable to those in allied countries where U.S. forces have been stationed for decades without incident.
"That's not too important," McCain said, when asked by host Matt Lauer if he could better estimate when U.S. forces would come home. "What's important is the casualties in Iraq," he said. "Americans are in South Korea, Americans are in Japan, American troops are in Germany. That's all fine."
McCain has long emphasized bringing U.S. military casualties down in Iraq to bolster the American public's commitment to stabilizing Iraq. But even if McCain's statement yesterday differed little from his past pronouncements, it came at a delicate diplomatic juncture. The Bush administration is trying to hammer out bilateral agreements governing the future status of U.S. forces in Iraq, to take effect when the current U.N. mandate expires at the end of December. The two accords -- a status-of-forces agreement and a broader security "framework" -- have come under sharp criticism in Iraq because of administration proposals to retain unilateral control over U.S. military operations as well as the ability to detain Iraqi citizens while providing legal immunity for U.S. security contractors. Iraqi politicians have also charged that the United States plans to maintain up to 60 military bases there.
Debate over the agreements has grown heated in Baghdad and has drawn criticism in Congress, where many lawmakers have challenged the administration's contention that the accords do not require congressional approval. Democrats have said Bush is attempting to tie the hands of his successor on future Iraq policy.
"It's pretty clear their intentions are that we put in a basing system in Iraq that parallels the Korea-Japan history," said Sen. James Webb (D-Va.), who is pressing the administration to submit the agreements for Senate ratification. "The difference is, Iraq is not Korea or Japan. . . . The history of every single outside occupation of Iraq over the last thousand years argues against that logic."
McCain, who has largely stayed out of the Capitol Hill debate over the two agreements, joined it yesterday with his "Today" show comments. Democrats seized on a chance to challenge him on national security.
"It is unbelievably out of touch and inconsistent with the needs and concerns of Americans, particularly the families of the troops out there," Sen. John F. Kerry (D-Mass.) said in a conference call convened by the campaign of Sen. Barack Obama (D-Ill.). "It is the most important thing in the world to them that they come home."
Susan Rice, a senior foreign policy adviser to Obama, accused McCain of "a real disturbing pattern of confusing the basic facts of Iraq."
Randy Scheunemann, the McCain campaign's top national security adviser, said Democrats are twisting McCain's comments to cover up their failure to acknowledge U.S. military gains in Iraq.
"This is another partisan attempt to distort John McCain's words, to distract the American people from the fact that John McCain has been courageous and right about the surge in Iraq, and Barack Obama has unfortunately been consistently wrong," said Sen. Joseph I. Lieberman (I-Conn.).
But beneath the jousting lay a fundamental issue: the shape of long-term U.S. military policy in the Middle East. Responding to a complaint by Senate Armed Services Committee Chairman Carl M. Levin (D-Mich.) and Sen. John W. Warner (R-Va.) the administration sent officials from the State Department, the National Security Council and the Pentagon to Capitol Hill on Tuesday to brief Senate Armed Services Committee members and Senate Foreign Relations Committee staff on the Iraq negotiations.
Lieberman, who attended the briefing, took the administration position that the agreements are more "legalistic" than momentous. "Unless either of these agreements includes a specific and automatic commitment to come to defense of another country if there is an attack on it, like we have with Japan and our NATO allies, then these agreements do not have to be submitted to the Senate," Lieberman said, speaking on a McCain campaign conference call. "They're not treaties in that sense."
Other lawmakers, both Democrats and Republicans, have countered that a declaration outlining the "framework" agreement, signed by President Bush and Iraqi Prime Minister Nouri al-Maliki last fall, committed the United States to defend Iraq against external and internal threats. In a letter to Bush in January, Obama wrote that the negotiations appear aimed at "an agreement binding on future Administrations and Congresses."
"That suggests to the American people and to all the world that you envision an American occupation of Iraq for decades to come," Obama concluded.
In a letter to the U.N. Security Council, Iraqi Foreign Minister Hoshyar Zebari made it clear yesterday that his government remains committed to striking a deal that would provide a U.S. role in Iraq beyond this year. Although Iraqi security forces have made strides, they remain "unable to assume full responsibility for the maintenance of security," he wrote in a letter obtained by The Washington Post. Zebari said Iraq still requires "the assistance and support" of the U.S.-led multinational force, and that the negotiations between Iraq and the United States "should address Iraq's security needs covered at present" by the U.N. mandate.
Last week, Kerry, Senate Foreign Relations Committee Chairman Joseph R. Biden Jr. (D-Del.) and Republican Sens. Richard G. Lugar (Ind.) and Chuck Hagel (Neb.) wrote their own letter, demanding that the administration share the text of the draft agreements and commit that the final draft be provided to the Foreign Relations Committee before it is concluded with the Iraqi government.
Yesterday, following McCain's comments, the issue burst into the presidential campaign.
"There's a deep irony here, which is that the discussion of the status-of-force agreement in Iraq deeply involves the Iraqi parliament, and the discussion on the American side doesn't give the American people the same kind of involvement," said former Navy secretary Richard Danzig, an Obama national security adviser. The Iraqi government has said it will submit any agreement to its own legislature for approval.
The House has already passed legislation that would force the agreements to be submitted to Congress, but the Senate has not followed suit. Webb said Democratic senators hashed out the issue, trying to find the appropriate legislative vehicle. It could come back up on a defense policy bill due on the Senate floor in the coming weeks.
"The debate in Baghdad is finally beginning to reverberate in Washington," Webb said.
Staff writers Karen DeYoung in Washington and Colum Lynch at the United Nations contributed to this report.