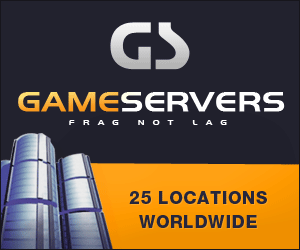 Media: The Associated Press
Byline: SINAN SALAHEDDIN
Date: 15 August 2006
BAGHDAD, Iraq - The head of the main Sunni bloc in parliament called Tuesday
for the Sunni speaker of parliament to step down to help the stability of
the unity government after Shiite and Kurdish parties insisted on his
removal.
Adnan al-Dulaimi, head of the Iraqi Accordance Front, said he has not heard
from speaker Mahmoud al-Mashhadani in several days and did not know if he
planned to step aside. Al-Mashhadani, a member of the Front, was quoted
Tuesday by The New York Times as saying he was considering resigning.
If al-Mashhadani "is ready to submit his resignation ... this is good and
will help a lot in avoiding a crisis in the country," al-Dulaimi said. "He
has not talked to us in this regard yet and of course we will agree with the
majority opinion."
The Iraqi Accordance Front, a Sunni bloc that has 44 seats in the 275-member
Parliament, and has been under pressure from the dominant Shiite and Kurdish
parties to oust al-Mashhadani because of intemperate remarks on the Sunni
insurgency and regional self-rule.
"The parliament and the major alliances have the right to request a change,"
Kurdish politician Mahmoud Othman said. "The Accordance Front should
nominate someone else."
Since taking office in May, al-Mashhadani has spoken out against regional
self-rule, strongly supported by Shiites and Kurds but opposed by many Sunni
Arabs.
He also told reporters last month that if the government refused to grant
amnesty to Sunni insurgents who killed Americans, "we should punish the
American soldiers who killed an Iraqi who fought against occupation."
"In my point of view, the person who killed Americans in defense of his
country, in other countries, they would build a statue for him,"
al-Mashhadani added.
Key politicians from the Shiite United Iraqi Alliance confirmed they also
want al-Mashhadani ousted, and Wael Abdul Latif, spokesman for the secular
bloc of former Prime Minister Ayad Allawi, said his group opposed the Sunni
politician because he "is disrespectful."
"His presence does not help the security situation in Iraq," Abdul Latif
said. "He wants to dismiss the will of the people, which has been expressed
by the Iraqis through their support to federalism in the constitution."
Al-Mashhadani got mired in controversy further by claiming that "the Jews"
were financing acts of violence in Iraq in order to discredit Islamic
religious parties that control parliament and the government.
"Some people say, `We saw you beheading, kidnappings and killing. In the end
we even started kidnapping women who are our honor,'" al-Mashhadani said.
"These acts are not the work of Iraqis. I am sure that he who does this is a
Jew and the son of a Jew."
Al-Mashhadani's ouster could be done by a vote when the parliament returns
from its summer recess Sept. 1. If he does go he will likely be replaced by
another Sunni Arab.
A power sharing agreement in the unity government ensures key posts are
distributed among Shiites, Sunnis and Kurds according to the number of seats
they control in Parliament.
"The Iraqi street wants stability," said Salim Abdullah, a member of
al-Mashhadani's alliance. "I do not support change, but I cannot support him
staying if that's going to have a negative effect," he said.