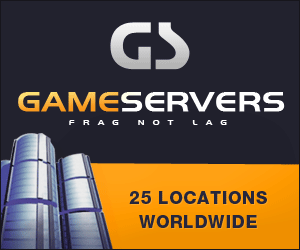 JAIME ARON
Associated Press
IRVING, Texas -
Now we know why Bill Parcells was holding back praise for Tony Romo when the quarterback was rolling.
All those mistakes the coach said eventually would catch up to Romo are starting to bite him and the Dallas Cowboys.
Romo fumbled four times, losing two, and threw an interception in a season-ending loss to Detroit. There were other goofs that didn't make the stat sheet, from scrambling and looking for receivers when Parcells was hollering for him to take off running, to calling a timeout when Parcells was yelling "Nooo!"
Parcells and Romo discussed it all Monday. Parcells emphasized he still wants Romo to try making things happen - he just wants him to be smart about when and how he tries it.
"I don't want to discourage his ability to create," Parcells said. "But the judgment has to improve on some things or else you have what happened on Sunday."
Parcells was asked if Romo's inexperience was a factor.
"No," Parcells said. "Overconfidence."
The Cowboys were bracing for sloppy, rookie mistakes when Romo went from 3 1/2-year bench warmer to starter in late October. Team owner Jerry Jones even said he was lowering his expectations for the season because of the quarterback change.
Then Romo won his debut. After losing the next game, he won four straight. He was 5-1 and eventually bound for the Pro Bowl, with enough hype that it seemed like he was headed for the Hall of Fame.
Then came a December full of humble pie. The Cowboys went 1-3, closing with consecutive losses, but still snagged a wild card. They play at Seattle on Saturday night.
"This story won't be written about the last two games," Romo said. "It will be written about what happens from here on. We have a chance to do something special."
Over his 5-1 start, Romo threw 10 touchdowns and four interceptions, with seven sacks and three fumbles, all recovered. Almost every decision he made seemed to be the right one and he was especially effective throwing on the run.
The last four games, Romo has thrown six TDs and six INTs, with 12 sacks and six fumbles, losing three. His throws haven't been as accurate, from the pocket or while running.
Against Detroit, his old magic seemed back when he recovered a lost fumble in the end zone in the fourth quarter. But it was gone again when he was tackled 2 yards shy of the end zone on a scramble in the closing seconds.
Romo suggested Tuesday that too much is being made of mistakes against the Lions, insisting it was a one-time deal, not part of a bigger problem - even if those numbers say otherwise.
And even though Parcells says otherwise, too. Romo simply isn't getting away with the things Parcells warned he wouldn't always be able to get away with.
"You guys were laughing at me (for saying) it's a little less than perfect. Those were my words," Parcells said Tuesday. "It's come to fruition."
Parcells explained it all to Romo on Monday. Then Parcells told him, "This is where we are. Let's analyze why we're where we are and see where we can go."
To Parcells, most of the problems center on Romo's body clock being out of whack.
The amount of time he has to make decisions varies each play. Sometimes, he gets into trouble by waiting too long. Other times, he decides too quickly. And too often he does it all with only one hand on the ball.
"There is a fine line you have to walk with this," Parcells said. "You don't want to take away his wanting to create. It's been a very positive thing in a lot of respects. It's just the judgment that you make under pressure."
Said Romo: "I just think I need to be more careful once in a while."
If a lot of this sounds like critiques long said about Brett Favre, it may not be a coincidence. Romo grew up in Burligton, Wis., and Favre was his favorite player.
Someone who knows a thing or two about dealing with that kind of quarterback will be on the opposing sideline Saturday: Mike Holmgren, who coached Favre during his best seasons.
However, Romo said he's hoping to emulate another of Holmgren's former pupils, Joe Montana.
"A stat that I remember and that I live by a little bit when it comes to big games is Joe Montana's stats in the Super Bowls, which I believe he has 11 touchdowns and no picks," Romo said. "That pretty much exemplifies what's made him special. So if I can somehow avoid the mistakes and not have any turnovers, I'll be all right."