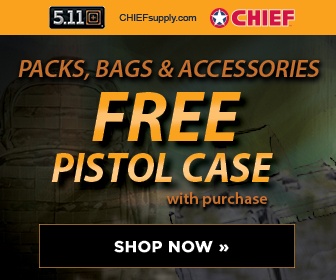 Boston Globe
March 2, 2008
British lawmakers press for US talks

By Adrian Croft, Reuters
LONDON - Iran retains nuclear weapons ambitions and there is a "strong possibility" that it could be in a position to quickly make a nuclear bomb by 2015, British lawmakers said in a report released today.
Parliament's Foreign Affairs Committee said United Nations sanctions were unlikely to persuade Iran to halt work that could be aimed at building nuclear weapons and said a military strike on Iranian nuclear facilities also was unlikely to work. It urged Britain to press Washington to talk to Tehran directly about its nuclear program, which Iran says is solely to generate power but which Washington alleges is aimed at building nuclear weapons.
"Based on the evidence we have received and our own visit to Iran, we believe its nuclear ambitions remain," said Mike Gapes, chairman of the committee that has held hearings with officials and scientists, and visited Iran last November.
Technological constraints were likely to prevent Iran developing a nuclear weapon, if that was its goal, in the near future, the committee's report said.
But Gapes, a member of the ruling Labor Party, said: "There is a strong possibility that it could establish a 'breakout' nuclear weapons capability by 2015." A breakout capability means "the ability to manufacture a nuclear device within a short period of time by virtue of its nonmilitary nuclear technical capabilities and assets," the report said.
The UN Security Council is expected to vote tomorrow on a resolution imposing a third round of sanctions on Iran over its nuclear program.
Iran has ignored previous resolutions demanding it freeze its uranium enrichment program, which can produce fuel for nuclear power plants or atomic weapons.
A US intelligence estimate last December that concluded Iran had halted its nuclear weapons program in 2003 has dampened international support for further sanctions.
The Foreign Affairs Committee said Iran must not be allowed to develop a nuclear weapon, saying that if it did so, it would be likely to lead to other states in the Middle East seeking to do the same.
It said current international sanctions were "not sufficiently robust to coax [Tehran] into suspending its enrichment" while future sanctions were likely to remain ineffective.
"A military strike would be unlikely to succeed and could provoke an extremely violent backlash across the region," it said.
Washington has said it is open to direct talks with Iran but says Tehran must give up uranium enrichment first - a condition the committee said Tehran was very unlikely to accept.
Iran's president, Mahmoud Ahmadinejad, said Friday that world powers will not prevent Iran from pursuing its nuclear ambitions. "The Iranian nation will have the final victory in the nuclear arena," he said. "No power will be able to obstruct the movement of the Iranian nation."
Ahmadinejad is scheduled to travel to Iraq today for a two-day visit. He will be the first Iranian president to visit Iraq since the 1979 Islamic Revolution.
Ahmadinejad was to meet with President Jalal Talabani's Ahmadinejad and Prime Minister Nouri al-Maliki. Little has been disclosed about the agenda. Ahmadinejad denied US accusations that Iran is supporting terrorists in Iraq.