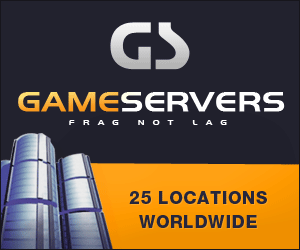 Washington Post
April 12, 2007
Pg. 1
By Steve Vogel, Washington Post Staff Writer
A top-level Pentagon review panel has concluded that Walter Reed Army Medical Center should be closed as soon as possible, following revelations of poor care that the panel blamed on a "perfect storm" of failed leadership, flawed policies and overwhelming casualties.
In a preliminary report released yesterday, the panel appointed by Defense Secretary Robert M. Gates recommended accelerating the closure of the Northwest Washington hospital but improving conditions there in the meantime. Under defense realignment decisions made two years ago, the hospital's facilities were scheduled to move to the National Naval Medical Center in Bethesda by 2011.
A faster move could mean speeding up or waiving an environmental review and releasing money to break ground on a $2 billion expansion plan at Bethesda, according to the draft report from the Independent Review Group. Construction of a larger Army hospital at Fort Belvoir in Northern Virginia also should be expedited, the report said.
The Navy is preparing a draft environmental study for the Bethesda plan, which would include building a large addition on the north side of the hospital building and tower.
"It needs to be built, and it needs to be built as quickly as possible," said review panel member John J.H. "Joe" Schwarz, a physician and former Republican member of Congress from Michigan. "The environmental impact study should be waived."
Such a move by the defense secretary could inflame neighbors of the sprawling campus along Wisconsin Avenue, who are counting on an environmental review to assess the effects of added traffic. And it would run counter to efforts in Congress, led by Del. Eleanor Holmes Norton (D-D.C.), to stave off Walter Reed's closure.
Even as they urged a speedy shutdown, members of the Pentagon group called for the immediate investment of hundreds of millions of dollars at Walter Reed for short-term infrastructure improvements and to address shortages of nurses and other medical personnel.
"Keep Walter Reed going fully funded -- no dying on the vine -- right up to the moment they are ready to turn the key" at Bethesda, said co-chairman John O. Marsh Jr., secretary of the Army under President Ronald Reagan.
The nine-member review board was established by Gates after The Washington Post reported in February about decrepit conditions at some Walter Reed facilities and shoddy outpatient treatment of wounded troops from Iraq and Afghanistan. The revelations led to the abrupt resignations of Army Secretary Francis Harvey and top Army Medical Corps officers.
Togo D. West, secretary of the Army under President Bill Clinton and co-chairman of the review panel, lambasted Walter Reed during a public meeting yesterday, saying that though the primary medical care was generally first-rate, patients perceived an "almost palpable disdain" among the staff for the need to provide support during outpatient treatment.
West said there had been a "virtually incomprehensible" failure to properly maintain facilities and infrastructure at Walter Reed.
"Leadership at Walter Reed should have been aware of poor living conditions and administrative hurdles, and failed to place proper priority on solutions," the draft report said.
The panel said Walter Reed had not been given enough money to hire enough case managers or to properly train them.
Review board members also decried the "Byzantine" medical review board process for evaluating disabled soldiers. The "horrors inflicted" upon troops going through the cumbersome system "simply must desist," West said.
Panel members warned that the problems with the physical evaluation of wounded soldiers extends beyond Walter Reed. "We have reason to believe that some of the problems we found are systemic," Marsh said.
The group met yesterday with the Defense Health Board, an advisory panel, to deliberate on its draft report. The Independent Review Group is to deliver its final recommendations to Gates next week.
In his opening remarks at yesterday's meeting, Marsh described "a confluence of circumstances that led to a perfect storm." These included unexpectedly high casualties from Iraq and Afghanistan; a move to privatize the workforce at Walter Reed; and the 2005 decision to close Walter Reed as part of the base realignment process.
The push to privatize parts of the federal workforce, advocated by the White House as a cost-saving measure, had a "destabilizing effect" on Walter Reed's ability to hire and retain qualified workers, the report said. It recommended that Walter Reed and other military treatment facilities be given exemptions from the privatization policy.
The decision by the Base Closure and Realignment Commission led to "staffing problems, inattention of leadership to day-to-day operations, and a lack of resources for capital improvements," the report said.
Under the current timeline for the expansion of the Bethesda hospital, the draft environmental study would be completed this summer, a final study by the end of the year, and ground broken in 2008. The consolidated medical facility would not open until 2011, a date panel members said is too far in the future.
"The physical facilities at Walter Reed have, through no malign intent, become obsolete," Schwarz said. "It becomes difficult to treat patients when it's a 1978 facility that hasn't had a lot of upgrades."
Bolstered by the scandal over conditions at Walter Reed, some members of Congress have argued that closing the hospital in a time of war is misguided.
A war funding bill passed last month by the House would bar the use of any money for closing Walter Reed. The version passed by the Senate specifies that the hospital not be closed unless the defense secretary certifies that there would be no disruption in patient care. The legislation awaits further action from Congress, and President Bush has vowed to veto any bill that includes a timetable for troop withdrawal, as both versions do.
Panel members said poor infrastructure for the 30-year-old hospital building at Walter Reed and supporting facilities makes renovating it a difficult proposition, and they said the more modern hospital in Bethesda is a better candidate for expansion.
"The present hospital, no matter how much you sink into it, is not salvageable," Schwarz said.
"Part of the issue is, this nation is at war, and we're taking significant casualties," said retired Lt. Gen. Charles Roadman, a panel member and former Air Force surgeon general. "The nation needs to realize we're at war."
Board members said the poor conditions discovered in some Walter Reed facilities, including the notorious Building 18, where some rooms had mold and leaks, were serious and pointed to deeper problems in the outpatient care system. "What we have found is that it truly is just a symptom of greater dysfunction in the system," Schwarz said.