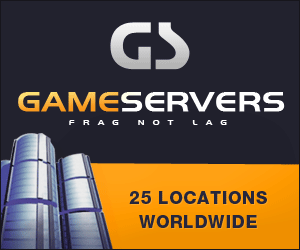 Washington Post
May 3, 2008
Pg. 1
Israel Blocks Arrival Of U.S.-Funded Gear

By Griff Witte and Ellen Knickmeyer, Washington Post Foreign Service
RAMALLAH, West Bank, May 2 -- The first class of Palestinian security officers trained under a multimillion-dollar U.S. program to strengthen the Palestinian Authority is deploying to one of the West Bank's most restive cities without promised supplies of body armor, helmets or even flashlights after Israel blocked a shipment of equipment.
The shortage in U.S.-funded supplies threatens the Palestinian government's ability to provide security in the West Bank, which Israel has made a condition of future withdrawals from the occupied territories. There have also been significant problems with the training, including a final round that one American involved in the program described as "a complete fiasco."
Secretary of State Condoleezza Rice, who arrives in the region this weekend, has said the training program is an essential part of the Bush administration's push for an Israeli-Palestinian peace agreement before it leaves office in January.
But Israel has traditionally viewed Palestinian security forces as potential adversaries, even though this training class is affiliated with the moderate Palestinian government that serves as the Jewish state's counterpart in peace talks. In this case, Israel failed to approve delivery of the requested supplies in time for the deployment, according to senior Palestinian officials.
A Western security official familiar with the aid program said the list was submitted months ago and included only nonlethal items. As a result, hundreds of newly trained Palestinian security officers will arrive in Jenin as early as this weekend -- the first big test of their nascent security capabilities -- without a promised infusion of uniforms, first-aid kits or protective gear.
"If we come under fire, we will have to take the bullets with our chests without any kind of protection," said Lt. Col. Nidal Abu Dukhan, commander of the battalion being deployed to Jenin. "We don't have helmets and body armor because the Israelis are against these things."
As Dukhan prepared to lead his forces to Jenin, one of his main concerns was getting them there. He had only 10 unarmored Volkswagen vans, each of which seats 10 people. He planned to deploy with 300 men.
Israel has frequently criticized the Palestinian Authority, run by the relatively moderate Fatah party, for not doing enough to combat armed groups such as Hamas and Islamic Jihad that have pledged to eradicate Israel. Israeli officials said their military forces cannot withdraw from the West Bank -- occupied by Israel in the 1967 Middle East war -- until the Palestinian Authority proves it can take control.
Last summer, the U.S. Congress approved $28 million for an initial program to train and equip roughly 1,000 men as part of an $86 million appropriation for Palestinian security. But the training program has been beset by delays and a shortage of resources.
Much of the training equipment -- including vehicles, two-way radios, dummy pistols, rifles and batons -- arrived after the first training sessions had begun. Israel also placed restrictions on the kind of equipment and curriculum available to the Palestinian trainees.
The first 430 to be trained, members of the Presidential Guard, returned to the West Bank from Jordan in April. Israeli and Palestinian Authority officials chose as their initial testing ground Jenin, a city and sprawling refugee camp of about 50,000 people that was the scene of some of the fiercest fighting of the most recent Palestinian uprising.
In a visit to Jerusalem this spring, Rice spoke of making Jenin a model for Palestinian self-sufficiency and economic development. She was due to arrive in Jerusalem on Saturday to promote the administration's peace plans.
Israeli officials contacted Friday said they could not immediately comment on what supplies had or had not been approved for the Presidential Guard. But they said Israel has been as cooperative as possible in approving equipment, given its own security needs.
A senior official in Prime Minister Ehud Olmert's office said Israel had approved most requests related to the Palestinian security training -- "both weapons and equipment."
"Believe me, it wasn't easy," this official said.
Last month, an armored personnel carrier that had been donated to the Palestinian Authority years ago was used by Hamas fighters to attack a crossing between Israel and the Gaza Strip, wounding 13 Israeli soldiers.
Shlomo Dror, spokesman for Israel's Defense Ministry, said many of the Palestinians' requests for equipment have been unreasonable given that they are only supposed to be developing police capabilities.
"There's a question of whether they want to be a police force or whether they want to be an army," he said.
But the list of equipment that the United States intended to provide was drawn up with Israeli security concerns in mind. It included first-aid kits, tarps, canteens, socks, boots, vehicles and uniforms, among other nonlethal items.
"Would the Israeli forces step out of their tanks in Jenin without a helmet or a bulletproof vest? Of course not. So why should we?" said Col. Moneer Alzoabi, commander of the Presidential Guard.
Alzoabi said that his men would still go to Jenin without the equipment and that they would probably deploy within the next several days.
"It says a lot about the new Palestinian Authority security forces that they're not looking for excuses not to do something. Rather they are looking for a way to accomplish the mission," said Dov Schwartz, spokesman for Lt. Gen. Keith W. Dayton, the U.S. security coordinator.
Alzoabi said the U.S.-funded training in Jordan was "superb" and had prepared his men for their mission. But Americans involved in the program say problems persist.
One called the final field exercise for the Presidential Guard "a complete fiasco" that included the " 'killing' of civilians and blue-on-blue engagements." The term "blue on blue" refers to members of security forces accidentally or intentionally firing on each other rather than their targets.
Schwartz said the unit involved in that exercise "was given additional training before returning to the Palestinian Authority," adding, "It achieved the standard."
The American, who talked on the condition of anonymity because he was not authorized to speak to the media, also spoke of the training supervisors putting on what he called "a dog-and-pony show" when U.S. congressional delegations or other visitors came to the site.
Visitors "do a bus tour where they view various training sessions that are completely staged," the American said.
"At times, we have had students standing around for hours waiting to put on this show," the American said. "We have lost entire training days and at least half a day a number of times. The problem is that this training is never made up."
In Washington, a State Department official, speaking on the condition of anonymity, called the allegation "complete baloney."
"There is no way anyone could set up a Potemkin village," the official said.
But Steve Smith, a veteran of international police training programs, resigned from this one in protest over what he said was inadequate training, equipment and curriculum being provided to the Palestinians.
In a letter to Rep. Nita M. Lowey (D-N.Y.), Smith said the students received "communication training with no radios, drivers training with no vehicles, mounted patrol tactics without vehicles, no course handouts or student manuals."
The recruits, he wrote, were not ready for deployment.
"I believe in the peace process, in the two state solution, and in General Dayton's idea that a viable Palestinian security force is necessary for peace," Smith wrote. "Unfortunately, the training program will not achieve that goal without significant additional training."
Knickmeyer reported from Cairo. Staff writer Glenn Kessler in Washington contributed to this report.