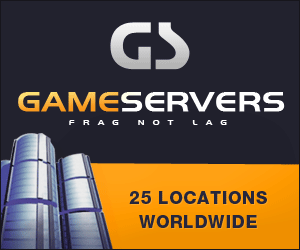 Washington Post
March 15, 2008
Pg. 1
By Ellen Knickmeyer and Glenn Kessler, Washington Post Foreign Service
MUWAQQAR, Jordan -- A U.S.-funded program to train and equip Palestinian security forces is mired in delays, a shortage of resources, and differences between Israelis and the Americans over what military capabilities those forces should have once deployed in the territories.
Weeks into the course, which began in late January, U.S. and Jordanian instructors had yet to receive essential training equipment, including vehicles, two-way radios, dummy pistols, rifles and batons, and a U.S.-designed curriculum, Americans with close knowledge of the program said. Because of Israeli concerns, the group of more than 1,000 Palestinian trainees has not been outfitted with pledged body armor or light-armored personnel carriers. The shortages and delays have forced U.S. and Jordanian trainers to improvise their way through the program, including purchasing pistol-shaped cigarette lighters for use in arrest drills and using their own cars for driver training. One of the Americans said, "In short, we are faking it."
In unveiling his 2003 blueprint for Middle East peace, President Bush said building an effective Palestinian security force was essential to achieving a Palestinian state alongside a secure Israel.
Touring the region last week, Secretary of State Condoleezza Rice said the goal is to create "a professional and capable Palestinian security force" in part to counter Hamas, the armed Palestinian faction that controls the Gaza Strip and does not recognize Israel.
The forces being trained here in a desert camp one hour from Jordan's capital, Amman, are under the Palestinian Authority, run by Hamas's relatively moderate rival, Fatah, which favors negotiations with Israel. Although Israel insists that the Palestinians must have effective security in the occupied West Bank and Gaza before its forces withdraw further, the Israeli government has placed significant restrictions on the U.S.-coordinated training effort.
"No one can deny that at the beginning there were some growing pains," said Dov Schwartz, a U.S. Defense Department official who is spokesman for the training program. "We had never done this before."
Testifying before a House panel earlier this week, Assistant Secretary of State C. David Welch said the United States is making "substantial progress" in training Palestinian security forces. But information from two Americans with close knowledge of the program -- both of whom have extensive experience training security forces -- and an internal memo from a U.S. contractor indicate deficiencies in the training program. U.S. contract workers and Jordanian security forces are training about 600 members of the Fatah-dominated National Security Forces, or NSF, in a 16-week course. About 425 members of the elite presidential guard, which answers to Palestinian Authority leader Mahmoud Abbas, are undergoing eight weeks of training.
During an escorted tour of the camp last week, black-clad members of the presidential guard banged clubs on riot shields on the asphalt training grounds and blasted paper targets in live-fire practice.
Squads mustered in mismatched sweat suits for physical training or sat in green uniforms in classrooms lit by overhead projectors, eagerly answering the questions of their Jordanian instructors.
The courses here are the first extended training of Palestinian recruits since June, when hundreds of Fatah graduates of a U.S.-backed, 45-day crash course conducted in Egypt were deployed against Hamas fighters in Gaza.
Hamas routed the Fatah forces in the strip in five days, leaving Hamas in charge of Gaza and Abbas, a Fatah leader, governing the West Bank.
But doubts in Israel and in the U.S. Congress about the loyalties of Abbas's forces have slowed the arrival of the program's funding. Last summer, Congress approved $28 million for an initial round of training as part of an $86 million appropriation for Palestinian security. No further money has yet been approved, though another $50 million has been proposed for the years ahead.
"Underfunded, underequipped, under-everything," said one of the two Americans with close knowledge of the program. "It is grossly negligent in what it needs."
Seven weeks into the training, "it is getting better," the American said. "The NSF -- they're tons better. We're making a difference. Just not the difference we should." The Americans spoke on condition of anonymity because they were not authorized to speak to the news media. They said they were doing so because they believed U.S. officials were not adequately addressing the resource problems.
The first eight training vehicles arrived weeks into the course, the Americans said. The shortage left instructors to conduct checkpoint training solely by having the recruits approach a mock roadblock on foot, they said. One of the Americans showed a course schedule on which all driver training had been crossed out.
"Vehicle training did not happen," the second American confirmed. "It has not happened."
The U.S. government failed to ensure that the curriculum and equipment for nonlethal defense training arrived before the course began, the Americans said. A shortage of practice batons forced 20 to 30 recruits at a time to take turns swinging a single baton, they said. Weeks into the training, Jordanian instructors made up for the shortage by wrapping PVC pipes in electrical tape.
Also about a month into the course, the Americans said, the Jordanian instructors bought cigarette lighters resembling pistols at local markets for $6 each. Until then, the Palestinians had nothing tangible with which to practice arrests and other maneuvers, leaving them to point their fingers in the form of a gun, the Americans said.
One American said he saw only two working radios for the entire class of trainees, compelling instructors to teach communication skills only as classroom theory.
"If they exist, I haven't seen them," the second American said of the radios.
Course manuals, provided by the State Department's Bureau of International Narcotics and Law Enforcement Affairs, or INL, arrived after the courses began, the Americans said. The course work is in English, program administrators acknowledged, even though most of the trainees speak only Arabic.
An e-mail sent by DynCorp International of Falls Church, Va., the contractor that provided the American training supervisors, said the American contract trainers had to improvise instruction on the spot.
"INL was supposed to have all lesson plans completed and prepared for these battalion sized classes from the Palestinian Authority," said the e-mail, sent Feb. 28 by a DynCorp administrator and given to The Washington Post. "Unfortunately, INL was WAY behind when our guys hit the ground."
Asked about the e-mail, a DynCorp spokesman said it should be looked at in "the context of showing what had been achieved."
"Certainly there had been some challenges in the beginning," said the spokesman, speaking on condition of anonymity. When it did arrive, much of the State Department course material consisted of excerpts from army manuals, U.S. officials confirmed. One American said trainers had to edit out sections on how to use tanks and grenade launchers to breach buildings, among others involving offensive military tactics.
"Is that normal for training? No," said William J. Durch, a senior associate at the Henry L. Stimson Center, a Washington research group, and an expert in training international security forces. "Is that normal for a program that someone simply wanted to get going for political purposes? Yeah."
Thomas Moselle, a State Department police adviser who is one of the program's administrators, acknowledged early problems in the program. But he denied that any curriculum or equipment shortages were hindering training.
The Israeli government has insisted that the Palestinian security forces be trained and equipped as a police force rather than an army that could threaten the Jewish state. Those demands have complicated the training, the Americans said. A U.S. mission statement, dated mid-January, said Palestinian forces would receive body armor and Saudi-made light-armored personnel carriers, designed for use in riots. Israeli objections have blocked delivery of that equipment.
Israeli officials have blocked delivery of body armor to Palestinian forces of a grade capable of stopping rounds from the M-16 assault rifles used by Israeli troops, American officials said. That level of armor, however, is needed to protect against AK-47 fire from Palestinian fighters.
"You never know when these things are going to be used against you," Shlomo Dror, spokesman for the Israeli Defense Ministry, said of armor and weapons.
In any case, Dror said, Palestinian forces do not need the sort of armor requested. "From our point of view, we are the ones fighting the terror," he said. "Dealing with Hamas is what we do."
Three Palestinians, interviewed briefly amid a circle of American and Jordanian trainers, spoke enthusiastically about the course.
One said there were no problems with the training. Another, Maher Sadik, said there was no communications practice with radios. "We are in need of everything -- political support, equipment," said the third, Said Najar, a National Security Forces colonel. "We are training, but give us the opportunity to do our jobs."
Kessler reported from Washington, the Middle East and Europe. Correspondent Griff Witte in Jerusalem contributed to this report.