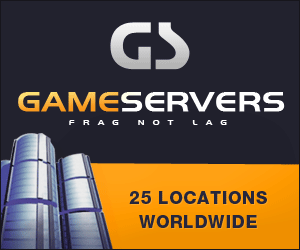 Washington Post
February 24, 2008
Pg. 19
By Robin Wright, Washington Post Staff Writer
After six years of relying on President Pervez Musharraf to combat extremism in Pakistan, the Bush administration has begun a slow and awkward separation from its ally, reaching out to disparate new political and military leaders to ensure future cooperation with the United States.
"No one wants us to be involved in giving Musharraf the bum's rush, pushing him out the door," a senior State Department official said. "We're quite clear that we're going to work with him, but in a new role, as we'll work with new leaders in the parties, the army and civil society."
While waiting for the new opposition coalition to form a government, the Bush administration is exploring a range of ideas, including a proposal by Sen. Joseph R. Biden Jr. (D-Del.), to triple nonmilitary aid, sustain it for 10 years, and focus on schools, roads and health care, U.S. officials said.
"We should give the new government a democracy dividend above our annual assistance to jump-start progress," Biden said in a statement from Islamabad during his trip to observe the Feb. 18 parliamentary election, in which the pro-Musharraf Pakistan Muslim League-Q party was soundly defeated. "That happens to be the best way to secure their active support for the things we care about, including taking the fight to al-Qaeda and the Taliban."
The initiative would buttress recent U.S. strategy emphasizing education and economic development as keys to stabilizing society and weaning away tribal and rural support for extremists, U.S. officials said. The United States has already allocated about $400 million for economic aid in fiscal 2008 in a bid to address public grievances, according to the State Department.
"We know you won't stabilize Pakistan just by fighting the bad guys," said the senior State Department official, who spoke on the condition of anonymity because of the diplomatic sensitivities involved.
But for the first time since the attacks of Sept. 11, 2001, which threw the United States and Pakistan together, Washington will stand on the sidelines as Pakistan's new political landscape takes shape and redefines Musharraf's role.
"There are certain basics in the constitution, but the 'who does what' in the future is something that they are going to have to settle," Assistant Secretary of State for South Asia Richard Boucher said at a news conference in Brussels on Thursday. "We are pretty much bystanders in that process. Those are things that need to be worked out within Pakistani politics and Pakistani society."
After six months of intense, behind-the-scenes involvement in Pakistani politics -- such as brokering the return last fall of former prime minister Benazir Bhutto, who was subsequently assassinated -- the future U.S. role is likely to be limited to financial aid for development and the military, and cooperation in combating militant groups such as al-Qaeda and the Taliban, according to U.S. officials.
"The American people expect the president of the United States to continue to pursue an agenda with Pakistan that protects our interests in a robust counterterrorism effort . . . that is also in the interest of the Pakistani people," Secretary of State Condoleezza Rice said at a news conference Friday.
Once a government is fully formed, the administration plans to have discussions with new political and military leaders about counterterrorism, U.S. officials said.
The main U.S. ally in Pakistan may prove to be Gen. Ashfaq Kiyani, who became head of the Pakistani military after Musharraf resigned on Nov. 28. He quickly recalled officers from political positions and said any military contact with political leaders, particularly Musharraf, had to receive his personal approval.
"The good news with the Kiyani split from government is that it allows us to move forward on the war on terror while staying out of the political process," said Xenia Dormandy, a former staffer on President Bush's national security council and now with Harvard University's Belfer Center. "We can do now what we couldn't do before Nov. 28."
A week after the vote, however, the Bush administration is still trying to determine how to create an opportunity out of the setback for Musharraf, often referred to by U.S. officials as a critical ally.
For six months, the Bush administration used all its leverage to persuade Musharraf that he needed to take dramatic steps to survive politically, and to fulfill their joint agenda against terrorism. Top Pentagon, State and intelligence officials virtually shuttled to Islamabad, urging the Pakistani general to take off his military uniform, allow opposition leaders to return home and hold democratic elections.
In the end, after his own crackdowns on opponents and emergency rule backfired, Musharraf finally complied. U.S. intelligence officials confidently predicted that the Feb. 18 elections would produce a new government blending opposition with Musharraf's political allies, with the Pakistani president still reigning over them all.
Instead, Musharraf's future is more uncertain than ever. His rivals have pledged to form a coalition government and vowed yesterday to curtail his power. The threat of impeachment looms. And the chief opposition parties, the Pakistan People's Party of the late Benazir Bhutto and the Pakistan Muslim League-N of Nawaz Shari, are talking about negotiating with tribes along the Afghan border that have been the mainstay of al-Qaeda and the Taliban.
The Bush administration publicly is standing by Musharraf. Bush took time from his Africa tour last week to call and congratulate him on holding a fair election and promise continued support, U.S. officials said.
Some parts of the administration are more willing than others to move on, say former U.S. officials and outside experts. The White House still hopes Musharraf will not be limited to a strictly ceremonial role, said Dormandy, while the State Department and U.S. Embassy in Islamabad are focused on the message that emerged from the election, which rejected Musharraf in favor of other politicians