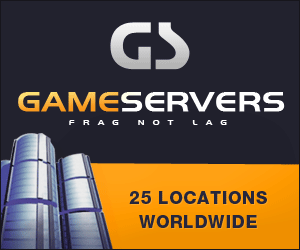 Washington Post
September 3, 2008
Pg. 8
Siddiqui Allegedly Attacked U.S. Team

By Carol D. Leonnig, Washington Post Staff Writer
A federal grand jury yesterday indicted an American-trained behavioral scientist on charges that she tried to shoot and kill U.S. personnel in Afghanistan in July, when they prepared to question her as a terrorism suspect.
Aafia Siddiqui, a Pakistani national who lived in the United States for 12 years, faces a possible life sentence for allegedly grabbing a U.S. Army officer's M-4 rifle while she was detained, shooting at another Army officer and threatening all seven members of an Army and FBI interview team before she was shot and subdued.
She is scheduled to appear tomorrow in federal court in New York in connection with the seven felony counts, including attempted murder and assault.
Defense attorneys contend that Siddiqui, 36, was "disappeared" and imprisoned for an unspecified period before the shootout and has been set up by authorities.
"These are totally ludicrous claims," said one of the attorneys, Elizabeth Fink. "A woman gets in a cab, never to be seen again, and five years later, she shows up in Afghanistan and gets a gun away from the U.S. military. This stuff is from the Dark Side."
A CIA spokesman said yesterday that the agency had no knowledge of Siddiqui's whereabouts before her July arrest in Afghanistan's Ghazni province, and that she was not in U.S. custody before then.
Siddiqui, a longtime Boston resident who studied at the Massachusetts Institute of Technology, vanished with her three children outside her parents' home in Karachi, Pakistan, in March 2003. At the time, U.S. officials were seeking to question her about suspected links to al-Qaeda mastermind Khalid Sheik Mohammed.
Her disappearance has since become a cause celebre in Pakistan, where activists say the Pakistani government arrested and secretly detained her in 2003 at the behest of the United States.
Yesterday's indictment is based on events that U.S. officials allege occurred a day after Siddiqui and one of her children, an 11-year-old son, surfaced in Afghanistan and were arrested by local police. According to the indictment, Siddiqui was arrested July 17 carrying handwritten notes that referred to a "mass casualty attack" and contained the names of U.S. locations, including the Empire State Building, the Statue of Liberty and the Brooklyn Bridge. They said she also had notes describing the construction of bombs, explosives, and chemical and biological weapons.
Federal authorities are not pursuing in court the accusations they have leveled against Siddiqui in recent years. However, conviction on the attempted murder and firearm charges could put her in prison for life.
In 2004, the Justice Department said Siddiqui was an al-Qaeda "fixer" who helped terrorism suspects with travel documents and plots. She was of particular interest to the United States because she allegedly had married Mohammed's nephew, Ammar al-Baluchi, after a divorce from her first husband.
A biographical summary of terrorism suspects by the Office of the Director of National Intelligence described Siddiqui as part of a ring of "al-Qaeda operatives and facilitators," and said she helped another suspect, Majid Khan, with travel documents.
Khan is in custody in the U.S. military prison at Guantanamo Bay, Cuba.