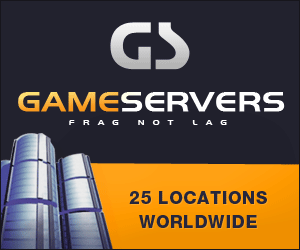 New York Times
March 23, 2008
Pg. 8
By Jane Perlez
ISLAMABAD, Pakistan — The leader of the main party in the new Pakistani government, Asif Ali Zardari, picked a low-key party stalwart to become prime minister on Saturday in an announcement that seemed mostly prelude to a drive by Mr. Zardari to take the job himself in the next few months.
The nominee, Yousaf Raza Gillani, a politician from Punjab Province who was speaker of Parliament in the 1990s under Prime Minister Benazir Bhutto, is expected to be sworn into office on Tuesday. With Mr. Gillani in place, the new government must then decide whether it will quickly seek a direct confrontation with a weakened President Pervez Musharraf over the reinstatement of judges he fired last November.
The selection of Mr. Gillani, 55, was announced after a bruising internal party fight in which Mr. Zardari, Ms. Bhutto's widower, seemed determined to keep open the option of running for Parliament soon so he could rise to the prime minister post.
Mr. Zardari chose Mr. Gillani over Makhdoom Amin Fahim, a much better-known party leader who ran the Pakistani Peoples Party during Ms. Bhutto's exile abroad. He would probably have been much harder to dislodge as prime minister when Mr. Zardari was ready to take over.
Mr. Gillani, a journalism graduate from Punjab University in Lahore, has spent most of his life in politics, first in the Pakistan Muslim League-N, and then in the more populist Pakistan Peoples Party. He was minister with portfolios including railways, housing and environment.
He served four and a half years in prison on charges of having put too many people on the payroll when he was Assembly speaker, though he was not convicted, said his brother, Ahmed Mujtaba Gillani. Some of his prison term, which ended in 2005, coincided with Mr. Zardari's 11 years in prison on corruption charges.
The new governing coalition pledged on March 9 to reinstate the former chief justice of the Supreme Court, Iftikhar Mohammad Chaudhry, within 30 days of taking office. The move would also include 13 other Supreme Court judges and 48 High Court judges who were dismissed by Mr. Musharraf in the fall.
Mr. Chaudhry, the symbol of Pakistan's vibrant lawyers movement and one of the catalysts for the strong anti-Musharraf sentiment across the country, has been under house arrest in the capital since Nov. 3 with his wife and three children. He has been allowed no visitors, and he has managed only intermittent telephone contact with the outside world.
Once Mr. Gillani and a yet to be announced cabinet are sworn in, probably by the end of the week, the barricades around Mr. Chaudhry's house in Islamabad will almost certainly be removed, lawyers said. Plans to encourage Mr. Chaudhry to walk from his house to the gates of the Supreme Court in celebration and confrontation when the police cordon at his home is removed have been dropped, said Athar Minallah, a leader of the lawyers' movement.
The Supreme Court under Mr. Chaudhry's leadership was considering a challenge to Mr. Musharraf's re-election as president when Mr. Musharraf declared emergency rule on Nov. 3 and dismissed all the nation's senior judges.
Some lawyers say the president is vehemently opposed to Mr. Chaudhry's comeback because he fears a new judicial challenge to his re-election.
But other lawyers say that a judicial challenge is less likely than calls for Mr. Musharraf's impeachment in Parliament, a possibility that is favored by Nawaz Sharif, the former prime minister and leader of the other party in the coalition, Pakistan Muslim League-N.
The Bush administration has made it clear in strong but indirect ways, lawyers say, that it opposes the restoration of the chief justice because of fears that Mr. Musharraf, already weakened by the overwhelming vote against his party, would be cornered by Mr. Chaudhry.
But Mr. Minallah said the lawyers' movement was insisting that Mr. Chaudhry be reinstated, and would not accept a deal offered by Mr. Musharraf for all the judges except Mr. Chaudhry to be accepted back on the bench.
Mr. Zardari has been using the weeks since his party swept into power in the recent parliamentary elections to secure his own authority.
On Wednesday, the new coalition elected a parliamentary speaker, Fahmida Mirza, by the two-thirds majority needed for an impeachment vote. Ms. Mirza, the wife of Zulfikar Mirza, one of Mr. Zardari's close confidants, is the first woman to be elected speaker in Pakistan.
After his wife's death in December, Mr. Zardari returned to Pakistan from his home in Manhattan to take control of the Pakistani Peoples Party, leading it to victory in the elections last month. But he did not run for a parliamentary seat himself because he missed the deadline. He also lacks a bachelor's degree, a requirement introduced by the Musharraf government for parliamentary candidates.
Salman Masood contributed reporting.