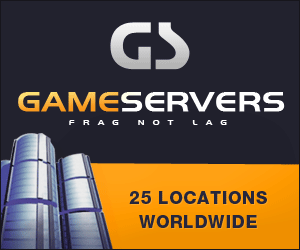 Miami Herald
January 15, 2007
'Any doubts about Pakistan's commitment to fighting terrorism, we totally reject,' Pakistan's prime minister said.
WASHINGTON (AP) -- Pakistan's prime minister on Sunday rejected claims by the U.S. intelligence chief that al Qaeda leaders have secure hide-outs in his country.
Shaukat Aziz said Pakistan was aggressively fighting terrorism and committed to hunting down members of Osama bin Laden's network.
''Any doubts about Pakistan's commitment to fighting terrorism, we totally reject,'' Aziz said.
National Intelligence Director John Negroponte told a Senate committee last week that leaders of both al Qaeda and Afghanistan's former ruling Taliban militia are finding shelter in Pakistan's lawless frontier areas.
Aziz said he had no knowledge of the intelligence cited by Negroponte that top al Qaeda leaders, including bin Laden, maintain active connections to affiliates in other parts of the world from their safe havens in Pakistan.
''The fact is that nobody knows where they are, nobody knows what they are doing at this stage,'' Aziz said. ``Certainly if Pakistan has any knowledge, directly or indirectly that they are in our territory, which we don't think is the case, we would go after them.''
Aziz acknowledged that the long border between his country and Afghanistan has been porous. The Afghan government and NATO forces, which patrol the border region, say Taliban and al Qaeda guerrillas are launching attacks on their forces in Afghanistan from Pakistan.
But Aziz suggested that security problems in the region stemmed from militants infiltrating Pakistan from Afghanistan.
''There is no institutional support from our government to provide safe haven to anyone,'' he said. ``If some people do creep in they are dealt with according to the law.''
Aziz said that it was possible that elements of the Taliban movement may be hiding among Afghan refugees in camps near the Pakistani city of Quetta.
''It is entirely possible that as normal Afghans who cross the border every day, thousands of them a day in the Quetta area, Taliban elements may come through,'' he said.
Aziz said Pakistan was working to tighten border security and is committed to aiding Afghanistan develop. He dismissed claims by Afghan President Hamid Karzai that Pakistan is trying to undermine its neighbor.
''If there is one country that wants a strong, stable and peaceful Afghanistan, it's Pakistan,'' he said.
The prime minister was interviewed on Late Edition on CNN.