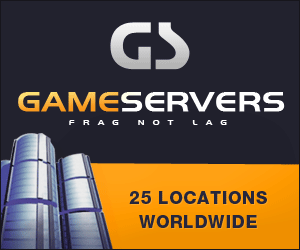 New York Times
April 20, 2008
Pg. 14
By Carlotta Gall
KABUL, Afghanistan — Pakistan's ambassador to Afghanistan, who was abducted in Pakistan two months ago, has appeared on a video that was shown on Pakistani television on Saturday saying he was being held by Pakistani Taliban militants and calling on his government to meet their demands.
The ambassador, Tariq Azizuddin, was shown in the video sitting in a rugged mountain setting beside his driver and his personal guard, both of whom had been abducted with him. Three masked gunmen stood behind them. Mr. Azizuddin called on Pakistan's foreign secretary, two friends who are Pakistan's ambassadors to Iran and China, and his brother, Tahir Azizuddin, to do all they could to meet the demands of the Taliban.
"I appeal to them to try to do their best to protect our lives and accept whatever the Taliban mujahedeen demand as soon as possible," he said in the video.
"To my family members and my children, I am telling you I am O.K.; my health right now is in a stable condition," he said. "I appeal to you to pray for us that our health remains stable."
Mr. Azizuddin, who has grown a white beard since his capture, did not specify the Taliban's demands. He said the video was made March 8 and that the three were being treated well. He said he was concerned about his health because he had high blood pressure and a heart condition.
Muhammad Naeem, a spokesman at the Pakistani Embassy in Kabul, said the embassy had learned about a month ago that the ambassador was being held captive by a group and that the militants were demanding the release of some of their own colleagues who were being held by Pakistan. He said the video was 40 days old, but was a good sign in that the militants were making contact. "It seems they want to open negotiations," he said.
In the Pakistani capital, Islamabad, the Foreign Ministry spokesman, Mohammed Sadiq, said the government had assurances that Mr. Azizuddin was unharmed.
The Taliban militants have demanded the release of a senior Afghan Taliban figure, Mullah Obaidullah Akhund, who served as defense minister in the Afghan Taliban government, as well as five or six others who were Pakistanis and Afghans, said a Pakistani government official with knowledge of the case. Mullah Obaidullah has been an important figure behind the Taliban insurgency in Afghanistan and was reported to have been arrested in Pakistan in March 2007.
The government official also said that the men who abducted the ambassador had passed the captive on to the Pakistani Taliban, namely the Tehrik-e-Taliban, an umbrella organization of Pakistani militant groups.
In the video, the ambassador said he was taken into custody by "Taliban mujahedeen," or holy warriors, in Khyber, one of Pakistan's tribal regions, on Feb. 11. "Since then until now, we have been their guests," he said.
At the time of his abduction, Mr. Azizuddin was on his way from Peshawar in a private car to the Afghan border, where an escort was waiting to take him to the embassy in Kabul.
His abduction, at a time of escalating militancy in the weeks after the assassination of Benazir Bhutto, the former prime minister, and just before national elections, was acutely embarrassing for the government of President Pervez Musharraf and was another sign of the increasingly brazen militant attacks against his government.
The violence has ebbed in Pakistan since a new government, formed from parties opposed to Mr. Musharraf, was sworn in last month, yet the Pakistani Taliban, which encompasses tribal militias and radical militant groups linked to Al Qaeda, have continued attacks and kidnappings in the semiautonomous tribal areas bordering Afghanistan.
Al Qaeda often uses Arab television stations to release videos of news from its leaders, Osama bin Laden and Ayman al-Zawahri, who are widely believed to be hiding in Pakistan's tribal areas along the border with Afghanistan. The use of the same pipeline for this video suggests a possible link between the ambassador's captors and the Qaeda network.
The government official said that Tehrik-e-Taliban is led by Baitullah Mehsud, who is wanted for organizing dozens of suicide bombings in Pakistan. The militants in the video were Pakistani Taliban and wore turbans wrapped around their faces and carried Kalashnikov rifles.
Ismail Khan contributed reporting from Peshawar, Pakistan.