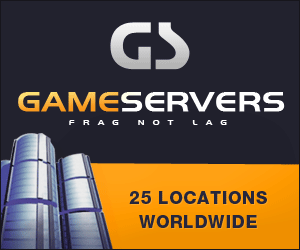 New York Times
December 29, 2007
Pg. 1
By Carlotta Gall
ISLAMABAD, Pakistan — As the opposition leader Benazir Bhutto was laid to rest, the government on Friday recast its version of the events of her assassination and announced that it had obtained an intelligence intercept pinning the attack on a militant linked to Al Qaeda.
With many of Ms. Bhutto's supporters openly blaming the government for her death, the Interior Ministry made the surprising announcement that Ms. Bhutto had died not from gunshots or shrapnel but from a skull fracture when she was thrown by the force of the suicide bomb and hit her head on a lever of the sunroof of the car in which she was riding.
A senior American official in Washington said there was some debate within the Bush administration over whether to press President Pervez Musharraf to open the investigation to law enforcement officials from outside Pakistan, including the F.B.I.
The body of Ms. Bhutto, a former prime minister, was interred at a mausoleum at her ancestral village in southern Pakistan on Friday in a ceremony attended by thousands of mourners as riots continued across the country, leaving 23 people dead, including four security officers.
To prevent the violence from spreading, the government ordered an almost complete shutdown of services. Officials suspended much train service and most domestic flights. Gas stations across the country were closed, making it virtually impossible to make long journeys by car. Roads were closed around city centers, and television and Internet services were shut down or operated only sporadically in most cities.
As pressure grew for an independent inquiry, the government said two high-level investigations were being conducted: one led by the senior judiciary and one by high-level police and intelligence officials.
The government identified a militant leader with links to Al Qaeda, Baitullah Mehsud, who holds sway in tribal areas near the Afghanistan border, as the chief suspect behind the attack.
"We have an intercept from this morning in which he congratulated his people for carrying out this act," Brig. Javed Iqbal Cheema, a spokesman for the Interior Ministry, said in a briefing to reporters.
"We have irrefutable evidence that Al Qaeda and its networks are trying to destabilize the government," he added. "They have been systematically attacking our government, and now a political icon." Ms. Bhutto, he said, was on the hit list of Al Qaeda and other terrorists.
Mr. Mehsud has been blamed for most of the rising tide of suicide attacks on government, military and intelligence targets in recent months. Based in the South Waziristan tribal areas, he is known to run training camps, prepare and dispatch suicide bombers on both sides of the Afghanistan-Pakistan border, and have links to the Arab and Central Asian militants who have established a stronghold in the tribal areas.
Brigadier Cheema said the Bhutto assassination was connected to several other attacks whose targets have included Mr. Musharraf and several high-ranking government officials over the last few years, as well as to some more recent attacks on army and intelligence personnel.
Saying he wanted to dispel erroneous reports that Ms. Bhutto had died from gunfire, Brigadier Cheema gave an exhaustive description of the episode and showed a video on which Ms. Bhutto could be seen waving at the crowd from the sunroof of her car as she left a political rally in Rawalpindi. But the camera lost focus in the pandemonium after it recorded the sound of three gunshots.
Ms. Bhutto tried to duck down into the car just as the suicide bomber detonated his explosives, and the force of the blast caused her to strike her head, he said. "One of the levers of the sunroof hit her on the right side, which caused a fracture, and that is what caused her death," Brigadier Cheema said. He said shrapnel from the blast hit the left side of the car, but her injury was on the right side of her head. The lever on the car showed traces of blood, he said.
"There was no bullet that hit Mohtarma Bhutto, there was no splinter that hit Mohtarma Bhutto, and there was no pellet that hit her," he said, referring to Ms. Bhutto with a term of respect. It remained unclear if the suicide bomber had fired the shots or if a second person had, he said.
Ms. Bhutto was almost unconscious when taken to the hospital, he added. He said that Ms. Bhutto's husband had not allowed an autopsy but that doctors conducted an external postmortem and took X-rays.
Islamic custom dictates that the body be buried as soon as possible.
President Bush, who is at his ranch in Crawford, Tex., this week, held a teleconference on Friday with his senior national security advisers, including Secretary of State Condoleezza Rice; Defense Secretary Robert M. Gates; the C.I.A. director, Gen. Michael V. Hayden; and Stephen J. Hadley, the national security adviser, to weigh options for Pakistan.
"The president told his senior national security team that the United States needs to support democracy in Pakistan and help Pakistan in its struggle against extremism and terrorism," said Scott Stanzel, a White House spokesman.
Mr. Musharraf and his supporters in the Bush administration, meanwhile, were coming under increasing pressure, inside and outside Pakistan, to open up the inquiry. Senator Hillary Rodham Clinton, Democrat of New York, said Friday that the United States should call for an independent investigation.
"I don't think the Pakistani government at this time under President Musharraf has any credibility at all," she told CNN in an interview. She suggested an investigation along the lines of the ongoing international inquiry into the assassination of the former Lebanese prime minister Rafik Hariri.
State Department officials said they had no plans for the moment to join the investigation. But a senior Bush administration official said, "There's a growing sense that we're going to have to work on the investigation in some way, that it can't just be a Pakistani investigation."
The official, who spoke on condition of anonymity because he was not authorized to speak publicly on the issue, said that administration officials were concerned that "there's so much distrust" of the Musharraf government among Pakistanis that outside nations may have to join the investigation to give the findings any credibility.
A second administration official said the idea of an independent international investigation had been proposed by "a number of people, and is certainly something that hasn't been ruled out." But, he added, no decision had been made.
Indeed the distrust of Pakistan's government among Ms. Bhutto's supporters runs strong and deep, and the government's effort to place responsibility for the assassination on Qaeda-linked militants may not be readily accepted by them.