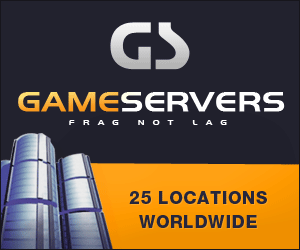 Washington Post
November 5, 2007
Pg. 1
Politicians and Activists Arrested, News Media Silenced; U.S. to Review Aid

By Griff Witte, Washington Post Foreign Service
ISLAMABAD, Pakistan, Nov. 5 -- Pakistan's government on Sunday executed a nationwide crackdown on the political opposition, the news media and the courts, one day after President Pervez Musharraf imposed emergency rule and suspended the constitution.
Police throughout the country raided the homes of opposition party leaders and activists, arresting at least 500. Top lawyers were also taken into custody, and 70 activists were detained at the offices of the Human Rights Commission of Pakistan in the eastern city of Lahore. Police confiscated the equipment of journalists covering the raid and ordered them to leave the premises. All independent television news stations remained off the air for a second straight day. The prime minister, meanwhile, said that elections could be delayed for up to a year.
The United States continued to express outrage at Musharraf's decision, and Secretary of State Condoleezza Rice said Washington would review its $150 million-a-month assistance program to Pakistan.
In an address to the nation that ended in the early minutes of Sunday, Musharraf justified his declaration on the grounds that he needed a free hand to battle rising militancy in Pakistan.
But a top adviser conceded later Sunday that the final decision came only after a Supreme Court judge quietly informed the government last week that the court would rule against Musharraf's effort to stay on as president.
"After that, there was no option," said Chaudhry Shujaat Hussain, president of the ruling Pakistan Muslim League. "He is not happy with this decision, frankly speaking. We are all not happy with the decision. But there was no other choice."
Critics of Musharraf have said his moves amount to a declaration of martial law. Because he took the steps in his capacity as army chief, many here have called the move "a second coup," with Gen. Musharraf taking over the government of President Musharraf. He first came to power in a military-led coup in 1999 and has been promising ever since to restore Pakistan to civilian-led democracy.
Hussain, who has been advocating internally for emergency rule since spring, said he expected it to last "three to four weeks" and that elections slated for early 2008 would be held on time. But Prime Minister Shaukat Aziz told reporters that the emergency declaration would remain in place "as long as it is necessary." Aziz said that parliamentary elections could be postponed up to a year but that no decision had been made.
Aziz acknowledged that 500 opposition activists had been arrested. Opposition groups said the number was higher. Ahsan Iqbal, the spokesman for an opposition party led by former prime minister Nawaz Sharif, said that as many as 1,000 activists from his party had been detained, including top leaders. Iqbal said Musharraf was "guilty of treason" for suspending the constitution.
Asma Jahangir, a leading human rights lawyer, reported in an e-mail that she had been ordered to stay confined to her home for 90 days. She said it was ironic that Musharraf "had to clamp down on the press and the judiciary to curb terrorism," adding, "Those he has arrested are progressive, secular minded people while the terrorists are offered negotiations and ceasefires."
Pakistan has been fighting a losing battle against Islamic extremism in the tribal areas, and beyond, with its forces targeted by rampant attacks in recent months.
Late Sunday, Taliban fighters released more than 200 soldiers who had been captured in the tribal region of South Waziristan more than two months ago. A member of the jirga, or council, that negotiated the release said the government had agreed to free at least 28 Taliban fighters in exchange.
Local sources said that all of the arrested men were extremists loyal to Taliban commander Baitullah Mehsud. "Out of these alleged militants, seven were arrested on charges of planning suicide attacks," said a local official in Wana, the main town in South Waziristan.
Opposition groups did not organize any large protests Sunday but vowed to do so later in the week.
"Lawyers and civil society will challenge the government," Jahangir wrote, "and the scene is likely to get uglier."
Qazi Hussain Ahmed, head of a conservative religious party, said: "It's time to take a stand. It's a now-or-never chance, and people should come out on the streets and throw out this military dictator." Up to 700 of the party's activists had been arrested as of Monday morning, Reuters news agency reported.
But efforts to stage protests could be hurt by the crackdown, particularly the continuing blackout of independent television stations, which had become a major catalyst for anti-Musharraf protests earlier in the year. "If you don't have television, you don't have crowds," news anchor Kashif Abbasi said.
Abbasi said the government was pressuring the stations to sign a new code of conduct that would impose severe restrictions on what the stations could report. He said journalists would resist the move. "Do we have a choice? We can't sit there and report, but not talk about the president, the prime minister, the government or its policies," he said.
The only televised news Sunday came from the state-run channel, which ran clips from Musharraf's speech to the nation.
The U.S. Embassy in Islamabad issued a statement Sunday saying Washington was "gravely concerned" about the crackdown. "Such extreme and unreasonable measures are clearly not in Pakistan's best interest, and contradict the progress Pakistan has made toward becoming a fully democratic society," the statement said.
A close adviser to Musharraf said Sunday that the president's inner circle believed that before he issued the order, the United States and Britain had grudgingly accepted the idea of emergency rule, despite earlier objections. He said he did not expect any action against Musharraf by the West. "When we convinced them that it would only be for a very short time, they said 'Okay,' " the adviser said.
A Western diplomat hotly disputed that contention. "The U.S., along with Britain and other countries in the E.U. and the Commonwealth, made every effort to try to dissuade Musharraf's government from doing this," the diplomat said on the condition of anonymity, adding that "Rice couldn't have been stronger in several phone calls" to Musharraf.
It was unclear, however, whether U.S. disapproval would translate into punitive measures.
The police presence in Islamabad, the capital, remained heavy Sunday, and a tense calm prevailed in much of the city.
At the residence of former chief justice Iftikhar Mohammed Chaudhry, hundreds of security officers kept visitors away. Musharraf fired Chaudhry on Saturday, along with at least six other Supreme Court judges.
Of 17 judges on the bench, five agreed to take an oath to uphold Musharraf's new provisional constitution. The government pressured several others Sunday to sign the oath or lose their jobs, according to a Musharraf aide.
Near the Supreme Court, a small group gathered in hopes of starting a rally against Musharraf. But police ordered the crowd to disperse, citing a ban on public gatherings of more than three people in one place.
"We're in despair, and we don't know what to do," said Sofia Shakil, an Islamabad resident. "Just when things looked like they couldn't get any worse."
The mood in the western city of Peshawar, too, was grim. "As a Pakistani today, I'm feeling so down that I wish I could be a citizen of India, Bangladesh, or even Afghanistan," said Tariq Hussain, a pharmacist. "It's really shameful to meet with people of other countries and introduce yourself as a Pakistani because of our greedy rulers."
In Islamabad later in the afternoon, several dozen protesters attempted to march to Chaudhry's house, shouting, "We want democracy now!" But police blocked their path and began making arrests.
"We don't need martial law imposed on us," said Laila Ashraf, a protester. "We need to assert our rights."
Special correspondent Imtiaz Ali in Peshawar contributed to this report.