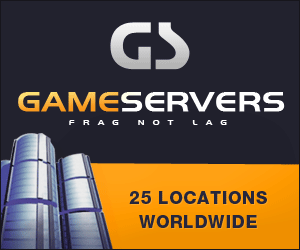 Los Angeles Times
November 15, 2007
Gen. Ashfaq Kiani is positioned to replace Musharraf if and when the president quits the army.

By Laura King, Los Angeles Times Staff Writer
ISLAMABAD, PAKISTAN —While Gen. Pervez Musharraf was preparing this month to issue a sweeping emergency decree, his No. 2 in the military was nowhere to be seen in the corridors of power.
Instead, Gen. Ashfaq Kiani was far afield, visiting Pakistani troops engaged in a difficult and demoralizing struggle with Islamic insurgents in the jagged hills along the Afghan border.
In Kiani, Musharraf's heir apparent as head of the Pakistani military, Western military officials see a competent soldier who has little desire to involve himself in affairs of state -- something of a refreshing antidote, in their view, to an army chief like Musharraf, who led a coup in 1999 and is now deeply entangled in the repercussions of his emergency decree.
Kiani, 55, was promoted last month to full general and vice chief of the army staff, positioning him to replace Musharraf if and when the president quits the army as he has promised.
Tall and taciturn, a chain smoker through his adult life, Kiani rose through the ranks from a humble background -- unusual in an army whose senior officers are mostly the sons of the military aristocracy.
Yet he is a product of military tradition, hailing from a powerful clan in Punjab province, a longtime army recruiting hub.
Among his army mentors as he ascended to the rank of infantry commander was Musharraf, an ex-commando a decade his senior. But Kiani was not part of the general's inner circle of senior officers who helped him seize power in 1999.
Still, Kiani's close ties to Musharraf were apparent in 2003, when he was made corps commander in Rawalpindi, the seat of army headquarters just outside the capital, Islamabad. In the past, that job had been a springboard for staging coups, so the appointment demonstrated the general's trust in him.
The following year, Kiani became head of the powerful Inter-Services Intelligence, Pakistan's spy agency, notorious for its ties with the Taliban. By the time of his tenure, the agency's senior ranks had largely been purged of insurgent sympathizers, but under Kiani's watch, the militants did regain strength and territory in Pakistan's semiautonomous tribal areas.
In another sign of Musharraf's reliance upon him, Kiani was handed the sensitive task of investigating a pair of assassination attempts against the president in late 2003. Nearly a dozen conspirators were convicted by a military tribunal, including at least one member of Musharraf's security detail.
In an army that generally dislikes and mistrusts opposition leader Benazir Bhutto, Kiani has long-standing ties with her. He was a member of her Cabinet, serving as her deputy military secretary during the early 1990s, and, at Musharraf's behest, he acted as a go-between for the two during months of power-sharing negotiations.
To U.S. military officials, Kiani is something of a known quantity. He has studied at the U.S. Army Command and General Staff College at Ft. Leavenworth in Kansas. He has met with Secretary of State Condoleezza Rice and is acquainted with senior staff at the Pentagon and CIA.
He is, however, a man who keeps his own counsel, and reveals little. A Western military official noted Kiani's ability to maintain a poker face even in times of tension.
"He listens, and he processes information. You see him in 'receive' mode," the official said.
Kiani is considered firmly in Musharraf's camp for now, but if history is any guide, the president will need to keep his guard up. A string of Pakistani leaders have been brought down by close aides.
"If the army thinks Musharraf has to go, I think Kiani will act against him," said Sajjan Gohel of the Asia-Pacific Foundation, a London-based think tank. "In Pakistani politics, the person you trust most is often the one who will betray you."
Kiani was present during a tense meeting this year at which the seeds of the current political crisis were sown.
Supreme Court Chief Justice Iftikhar Mohammed Chaudhry, a major irritant to Musharraf, was brought on March 9 to military headquarters at Rawalpindi and harangued by the Pakistani leader and other senior officers to resign. He refused, and was suspended on corruption allegations. A lawyers movement in his support transformed itself into a nationwide pro-democracy movement whose assertiveness appears to have eventually pushed Musharraf to take the drastic step of declaring de facto martial law, dismissing Chaudhry in the process.
According to accounts by those present at the clamorous meeting in March, Kiani was the only officer in the room who said absolutely nothing.
Times staff writer Sebastian Rotella in Madrid contributed to this report.