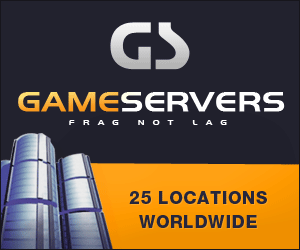 Los Angeles Times
February 23, 2008
Two victorious opposition parties may not embrace U.S. anti-militant aims. Some critics fear Washington will interfere on Musharraf's behalf.

By Paul Richter and Laura King, Los Angeles Times Staff Writers
WASHINGTON — The legislative elections that radically reshuffled political power in Pakistan this week also have thrown the Bush administration's efforts in the country into even deeper disarray.
The election handed new power to two opposition parties that are at best ambivalent about Washington's chief interest in the South Asian country: the military pursuit of Islamic militants.
And it gave rise to widespread suspicions that U.S. officials are maneuvering to preserve the dwindling power of their chief ally, President Pervez Musharraf. The administration has invested $10 billion in foreign and military aid to Musharraf's government since 2001, much of it to encourage Pakistani counterinsurgency efforts.
The elections concentrated the country's parliamentary seats among members of the party of former Prime Minister Benazir Bhutto, who was assassinated late last year, and the party led by former Prime Minister Nawaz Sharif. The outcome greatly reduced the influence of Musharraf's party.
Secretary of State Condoleezza Rice said Friday that the Bush administration would continue to deal with Musharraf as president but that it was up to Pakistanis to organize their government.
The White House is viewed in Pakistan as the former general's chief protector, and Washington's staunch support for him during six weeks of emergency rule last year, a period widely seen as martial law, is recalled with resentment.
Pakistani news outlets have stoked public outrage with reports suggesting that U.S. officials have secretly worked to assure Musharraf's continued power. Citing reported contacts between U.S. and Pakistani officials, critics have charged that U.S. officials tried to derail a deal between Bhutto's Pakistan People's Party and Sharif, or at least to block moves to impeach Musharraf.
On Friday, U.S. Ambassador Anne W. Patterson and a delegation led by U.S. Sen. Kay Bailey Hutchison (R-Texas) met separately with Musharraf and Asif Ali Zardari, Bhutto's widower, who now heads her party.
On Wednesday, President Bush, traveling in Africa, telephoned Musharraf, whom he has described as a friend and ally.
Musharraf, for his part, made clear his reliance on American help by appealing for continued U.S. support in an op-ed article published Friday in the Washington Post.
Some Pakistani newspapers sharply criticized Zardari for one meeting with Patterson at the U.S. Embassy after the elections. Reports have suggested that Zardari was being pressured to reach an accommodation with Musharraf.
Analysts said that the perception of U.S. interference was fueling anti-American sentiment and feeding a sense that the vote's implication, with only 15% supporting Musharraf's party, was not fully grasped in Washington.
"The Americans have clearly gone beyond the role of monitoring the post-election climate; they are trying to influence events in a way that is completely unacceptable," said political analyst Nasim Zehra.
U.S. officials are publicly urging the Pakistani political parties to work with Musharraf, but describe the contacts as normal diplomatic business at a time of electoral change.
Western diplomats acknowledge that Pakistanis want Musharraf to step down, but also point to public concern over potential instability if he is abruptly forced from the political scene.
"All along, the idea has been that it was best not to knock everything over at once," said a diplomat who spoke on condition of anonymity because of lack of authority to speak publicly on Western policy toward Musharraf. "The idea is that with the new government, the presidency is less and less important."
Even after Zardari and Sharif announced Thursday that their parties would form a coalition, U.S. officials and analysts in both countries pointed to uncertainty over the final power structure.
U.S. officials privately acknowledge that there are questions about how eager the new government will be to continue the counterinsurgency mission. The officials are wary of Sharif because of what they believe are ties to extremist groups, though supporters insist that he has none. And although Zardari has proclaimed that Pakistan must fight terrorism, he is expected to focus more on domestic issues.
Zardari "is not a particularly strong leader," said Daniel Markey, a State Department official until last year and now a senior fellow with the Council on Foreign Relations. "He's not likely to have much of a sense of how to confront the problem."
During an unpredictable political transition, the counterinsurgency effort will become "an awful lot harder," Markey said, especially if there are purges among military and intelligence officials who have been key U.S. partners. But over the longer term, U.S. officials should be able to persuade the new government to battle extremists, just as it persuaded a once-reluctant Musharraf, he believes.
Other analysts point out that polls show that most Pakistanis prefer to deal with militants through economic and political means, rather than with military force.
Arif Rafiq, an analyst at the New York-based Pakistan Policy Blog, predicted that the new civilian leadership would impede U.S. efforts to get the tactical cooperation it needs to fight the militants in the tribal areas. And that, he said, "may lead some people in Washington to look more favorably on unilateral action."
Richter reported from Washington and King from Islamabad, Pakistan.