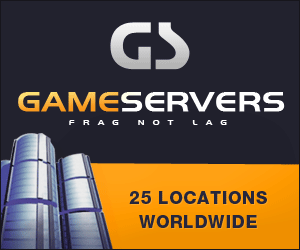 Wall Street Journal
September 26, 2008
Pg. 17
By Husain Haqqani and Said T. Jawad
President Hamid Karzai and the new democratically elected president of Pakistan, Mr. Asif Ali Zardari, are firmly committed to fighting terrorism in a united front, as common allies of the United States and victims of terrorism. As part of this struggle, we need to find new ways to deny terrorists the opportunity to capitalize on abject poverty that engulfs the tribal regions of Afghanistan and Pakistan.
This is crucial: People who are well fed are not desperate. People who have confidence in public education do not turn toward political madrassas to educate their children. People who have good jobs do not shelter terrorists. In other words, prosperity is one of the most important predictors of political stability, which in turn is the single most critical element in the containment of fanaticism and terrorism.
One innovative idea now before the U.S. Congress does exactly that -- the creation of Reconstruction Opportunity Zones (ROZ) in Afghanistan and Pakistan's border region with Afghanistan, including the Federally Administered Tribal Areas (FATA). The legislation, introduced on a bipartisan basis by Sen. Maria Cantwell (D., Wash.) and Rep. Chris Van Hollen (D., Md.) would allow the border region of Pakistan and Afghanistan to produce and export a wide range of textiles, handicrafts, carpets, gemstones and other products to the U.S. duty free. This concept is consistent with similar, successful programs for Jordan, Egypt and some other countries.
The list of duty-free goods has been crafted to be attractive to investors but tightly defined to avoid impact on U.S. domestic production. The rights of laborers will be protected; and the zones will offer legitimate, sustained income to local populations, providing alternatives to joining and supporting terrorists and extremists.
These zones would also draw Pakistan and Afghanistan's economies closer together, increasing cooperation and integration. Trade between our two countries has increased dramatically in recent years, with Pakistani exports to Afghanistan jumping from $25 million to $1.2 billion in the last six years. Further cooperation would only increase trade and expand joint efforts on matters of mutual concern -- terrorism chief among them.
The ROZ concept is enthusiastically supported by the Bush administration. Deputy Secretary of State John Negroponte said that "these programs will boost sustainable economic development for citizens in impoverished areas at the epicenter of the war on terror and drugs."
Sens. Joe Biden (D., Del.) and Richard Lugar (R., Ind.), the chairman and the Ranking Republican on the Senate Foreign Relations Committee, have made enhanced trade and economic development a priority for building a prosperous, stable and democratic Central and South Asia. This is an idea whose time truly has come.
We, the ambassadors of Pakistan and Afghanistan, urge Congress to move expeditiously to enact ROZ legislation. It will constitute a much-needed affirmation to the people of both our countries that America is a dependable ally, and that it understands that more than military action alone is needed in the war against terrorists.
Reconstruction Opportunity Zones are an essential part of a broader, realistic, multifaceted policy that will choke off the oxygen of terrorism. As a brave leader committed to fighting terrorism, the late Benazir Bhutto wrote at the end of her posthumously published book, "Reconciliation": "Extremism thrives under dictatorship and is fueled by poverty, ignorance and hopelessness. The extremist threat within the Islamic world and between the Islamic world and the West can be solved, but it will require addressing all the factors that breed it."
For the United States, this is a critical moment -- a moment that could very well determine the long-term success of the civilized world's containment of fanaticism and terrorism. Creative policies such as ROZ now and in the future can solve it.
Mr. Haqqani is Pakistan's ambassador to the U.S. Mr. Jawad is Afghanistan's ambassador to the U.S.