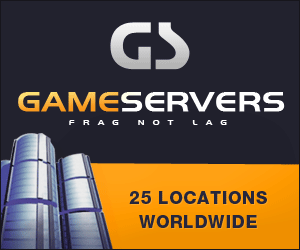 Los Angeles Times
February 27, 2007
It advises behavior shown by the terror suspect, they argued. But the judge in his competency hearing rejects it as evidence.

By Carol J. Williams, Times Staff Writer
MIAMI — A federal judge in terrorism suspect Jose Padilla's competency hearing on Monday refused to admit into evidence a purported Al Qaeda training manual that prosecutors said advised captured terrorists to refuse to cooperate with attorneys and to allege they were mistreated — as Padilla has done.
U.S. District Judge Marcia Cooke said there was nothing to indicate Padilla had ever seen the inch-thick "Manchester Manual," found five years ago in a raid in Manchester, England.
Assistant U.S. Atty. Brian Frazier had argued that Padilla's behavior and claims of torture were "consistent with that of a captured Al Qaeda operative."
Padilla's trial on terrorism charges is to start April 16. Cooke scheduled the competency hearing — which opened Thursday — after Padilla's defense moved to dismiss the case because of "outrageous government conduct" that amounted to torture. Padilla spent 3 1/2 years held as an enemy combatant at the Navy brig in Charleston, S.C.
Cooke has been trying to keep the torture allegations separate from the competency proceeding.
She warned prosecutors seeking to admit the Manchester Manual that if she were to let them make a case that Padilla was lying about having been tortured, "the defense could come back and say, 'We have actual evidence he was tortured or mistreated.' … You are opening the door if you let in this document."
The issues of military handling of the defendant and his current mental health became legally entangled when a federal prison psychologist's report asserting Padilla's competency was submitted to the court. The forensic psychologist, Rodolfo Buigas of the Bureau of Prisons' Federal Detention Center here, partly based his conclusions on information from brig interrogation and mental health personnel, so Cooke let the defense summon the military jailers for cross-examination.
The brig officials — psychologist Craig Noble, social worker Maj. Andrew Cruz and technical director Sandy Seymour — were to testify today. Cooke warned she would allow only questions relating to Buigas' report and Padilla's current state of mind. U.S. military interrogation techniques adopted after Sept. 11 have yet to be detailed in U.S. courts. Cruz, now serving in Afghanistan, was to answer defense questions by speakerphone.
Lead defense attorney Anthony Natale attempted repeatedly to get Buigas to divulge further details of what he was told by brig officials about his client's conditions of detention and their interrogation techniques. But U.S. Atty. John C. Shipley objected to involving the torture allegations in the competency hearing, and Cooke repeatedly shut down Natale's line of questioning.
Buigas said Padilla was "in fact competent to stand trial," although he confirmed the diagnoses of two defense mental health experts last week that Padilla exhibited an anxiety syndrome and antisocial personality disorder.
"The nature and severity of the symptoms were not sufficient to interfere with some basic capabilities" to assist in his defense, Buigas said.
On Thursday, forensic psychiatrist Angela Hegarty and forensic psychologist Patricia Zapf said they observed the same disorders in Padilla during their examinations, as well as post-traumatic stress disorder. The defense witnesses came to the opposite conclusion of Buigas, deeming Padilla mentally unfit and badly damaged by whatever trauma he might have suffered in Navy custody.
If Cooke finds Padilla competent, she plans a hearing on the outrageous conduct claim, submitted in a 19-page filing last year with an affidavit signed by Padilla.
The prosecution has tried to convince Cooke that Padilla, by serving as the primary source of information contained in the motion, had demonstrated his fitness to help his attorneys defend him against charges that he was part of a North American terrorist support network.
Andrew Patel, a defense attorney who has been meeting with Padilla since midway into his brig confinement, testified that the defendant had yet to provide him with any meaningful information for his defense.
Padilla was arrested at Chicago's O'Hare International Airport in May 2002, interrogated by national security authorities for a month, then sent to the brig. The affidavit said he was held there in solitary confinement, fed mind-altering drugs and subjected to noise, extreme temperatures, noxious fumes and stress positions in interrogation.
Federal authorities initially alleged Padilla was part of a five-man ring plotting to detonate a radioactive "dirty bomb" on an unspecified U.S. city. But that claim was dropped and Padilla was abruptly transferred to the federal court system in late 2005, indicted on allegations of aid to terrorism.