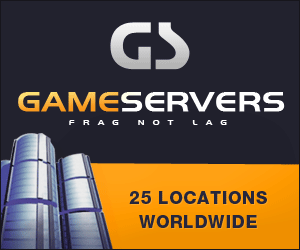 Aerospace Daily & Defense Report
May 10, 2007
The Pentagon is looking into possible duplicative unmanned aerial vehicle (UAV) programs in the U.S. Army and Air Force, the chairman of the Joint Chiefs of Staff told Senate appropriators May 9.
Marine Corps Gen. Peter Pace said he has ordered the Joint Requirements Oversight Council (JROC) to look into the Army's Warrior UAV and its similarities to the Air Force's Predator program.
"We need to get it right as to how many different variants we need and how we control the airspace and how we deliver products to the soldier and Marine on the battlefield," Pace told Sen. Byron Dorgan (D-N.D.) during testimony on the $481 billion Fiscal 2008 defense budget request plus the $141.7 billion requested for the wars in Iraq and Afghanistan.
During the hearing before the Senate Appropriations' defense subcommittee, Dorgan complained that the Warrior UAV "looks exactly like" and "will perform exactly like" the Predator. "It occurs to me that we have duplicated the investment, research and development of two UAV systems," said Dorgan. "It makes no sense to me."
It wasn't the first time Dorgan has made the complaint (DAILY, March 15, 2006) but it was the first time Pace weighed in so directly on the matter. "Sir, you are right to be concerned about duplication," Pace said, noting that both the Predator and Warrior are manufactured by General Atomics Aeronautical Systems.
Derived from General Atomics' Predator, the Warrior will be capable of carrying multiple cameras and four Hellfire missiles for missions lasting up to 30 hours.
Dorgan said he wasn't anti-UAV. "I think they're going to play a significant role," he said. "I just don't want the services duplicating research and development. The taxpayer ends up paying for it."
Both Pace and Defense Secretary Robert Gates assured the subcommittee they were monitoring the intra-service dispute over the Air Force's proposal to take charge of all unmanned aerial systems flying above 3,500 feet. Both the Army and Marine Corps are balking at the idea (DAILY, April 26).
Pace said there are more than 700 UAVs in Iraq today "so we certainly need an [airspace] deconfliction mechanism." Another problem is allocation of communications spectrum bandwidth, he said.
"The Joint Requirements Oversight Council under [Joint Chief Vice Chairman] Adm. Edmund Giambastiani has been tasked by me to get this sorted out," Pace said.
-- John M. Doyle