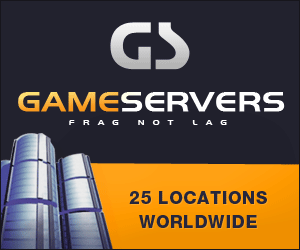 National Journal's CongressDailyAM
February 28, 2007
Pentagon leaders told lawmakers Tuesday that the leading House Democratic proposal to use a supplemental spending bill to limit future troop deployments to Iraq would cut the size of U.S. forces there by nearly a third.
A proposal by House Defense Appropriations Subcommittee Chairman John Murtha, D-Pa., to require units to meet strict combat readiness criteria before shipping out would effectively tie the military's hands, Joint Chiefs of Staff Chairman Peter Pace told the Senate Appropriations Committee.
He explained it would decrease the number of brigades deployed to Iraq to as few as 14 -- as opposed to the 20 brigades the military says it needs there now.
"The effect is damaging on the battlefield," said Pace, responding to questions about the Murtha proposal from Senate Budget ranking member Judd Gregg, R-N.H.
Murtha's proposal, which he and House Democratic leaders are weighing as an amendment to the FY07 wartime supplemental spending bill, would also cause "gaps on the battlefield" between brigades leaving Iraq and those entering the theater, Pace added.
Murtha presented a revised proposal to House Democrats during a Tuesday evening caucus. It was not immediately clear if the revised plan would be adopted as a consensus by the Caucus. Murtha's language would require one-year breaks before troops are redeployed to Iraq and would seek to ensure that troops going there are adequately equipped and trained.
The comments from Pace came during the Senate Appropriations Committee's first hearing on the Bush administration's $93.4 billion supplemental spending request, which the military says Congress must pass by April to keep cash flowing for ongoing operations for the remainder of the current fiscal year.
Senate Appropriations Chairman Byrd warned at the outset of the hearing that Congress will review the Pentagon's spending requests thoroughly, and will refuse to fund "failed strategies" in Iraq.
"The Congress has a vital constitutional role to play in the development and execution of U.S. defense policy," Byrd said. "Congress is not a rubber stamp or a presidential lapdog, obedient and unquestioning."
But the hearing focused little on specific elements of the spending request. Instead, senators questioned Pace, Defense Secretary Gates and Secretary of State Rice on the administration's Iraq strategy and operations, particularly President Bush's planned surge in U.S. troop strength there with the deployment of an additional 21,000 soldiers and marines.
Senators also aired concerns that troops rotating into Iraq and Afghanistan would not receive adequate training and equipment. Pace, however, stressed that all deploying units would be equipped and prepared for their missions.
Meanwhile, Gregg sought help from Pace and Gates in building a case against Murtha's proposal, which House Democrats are still mulling and have yet to formally endorse. Gregg declared that it would restrict the president's war powers and lead to a "constitutional crisis."
Gregg kept pressing Pace and Gates to say if they agreed with his assessment of Murtha's proposal, but the two Pentagon leaders hedged in their responses.
Pace only would say that the proposal would "have a very direct operational impact on the battlefield." Gates gave only a one word answer -- "yes" -- when Gregg asked if he agreed with the general.
By Megan Scully, with Christian Bourge contributing