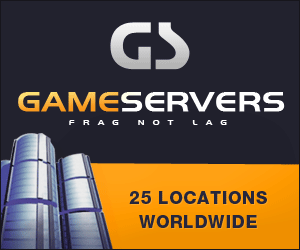 Bloomberg.com
February 27, 2007
By Tony Capaccio
The U.S. military will turn over "significant" areas of Iraq to that country's military and police forces by December, said General Peter Pace, chairman of the U.S. Joint Chiefs of Staff.
Pace, testifying today before the Senate Appropriations Committee, stopped short of saying the turnover would lead to a corresponding reduction of the roughly 140,000 U.S. troops in Iraq.
``By the end of this year we should have a significant portion of the country turned over to Iraqi provincial, Iraqi military and Iraqi police control,'' Pace told the panel. ``But to put a precise dot on the map or on the calendar, I could not do that.''
Today's hearing was the first by the full Senate committee on President George W. Bush's request for $99 billion in added war funding for fiscal 2007. Democrats in the House are considering measures to set conditions on the funding that would limit troop deployments based on training, equipment and readiness.
The U.S. has trained and equipped about 325,000 Iraq soldiers and police. Pace gave qualified praise of their performance although U.S. commanders and the Special Inspector for Iraq Stuart Bowen have said the forces still lack the capability to provide for their own logistics and support.
``They are good, for the most part; getting better, although uneven,'' Pace said of the Iraqi forces. ``Their military is much better than their police.'' Police training began a couple of years later than military training, he said.
Defense Secretary Robert Gates, in written testimony to the committee, said Iraqi forces are now in charge of 60 percent of Iraq's territory and 65 percent of the country's population.
The U.S. is in the early stages of adding 21,000 soldiers and Marines into Baghdad and al-Anbar province to confront a resilient insurgency, with a strategy calling for Iraq forces to take a greater role in leading operations.
``Early signs are somewhat encouraging -- that's the message we've gotten from the field,'' Gates said.
Pace said, ``So far, all the promises of the Iraqi government'' about providing three combat ready brigades for Baghdad operations to support the U.S. increase ``have been fulfilled.''
Separately, the chairman of the committee's defense panel endorsed the administration's wartime request for $99 billion while expressing concern that money may be wasted.
``If the forces are there, we can't abandon them,'' Hawaii Democrat Daniel Inouye said in an interview. ``What we are trying to make certain is that the money is going to be properly spent.''
Inouye said he was concerned with Bowen's preliminary estimates that as much as $6 billion of $22 billion Congress has approved for Iraq reconstruction may have been wasted.
``What are we supposed to do?'' Inouye said.
Committee Chairman Robert Byrd of West Virginia said Congress ``is not a rubber stamp or a presidential lap dog -- obedient and unquestioning.''
The State Department wants $5.9 billion of the administration's $99 billion war funding request for programs related to the global war on terrorism, including $720 million to fund ``provisional reconstruction teams'' designed to improve the political processes in Iraq's 18 provinces.
The Pentagon's remaining $93.4 billion supplemental covers the second half of this fiscal year. Congress last year approved $70 billion for the first half of the fiscal year. The Pentagon estimates that $64.5 billion of the new request will be spent on Iraq operations and $24.7 billion will be spent on Afghanistan. The remaining money is for classified programs.
The request includes $13.9 billion to replace equipment lost in combat, replenish munitions and repair tanks, vehicles, ammunition and communications systems. Congress last year approved $23.6 billion in fiscal 2007 emergency procurement costs, so when passed, the latest supplemental will total $37.5 billion for equipment repair and replacement. That's up from $19.2 billion for that category approved in fiscal 2006 emergency spending bills.
The House Appropriations Committee hasn't yet convened a hearing to review the request.