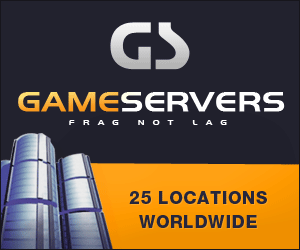 Washington Post
March 24, 2008
Pg. 8
By Faiza Saleh Ambah, Washington Post Foreign Service
JIDDAH, Saudi Arabia -- A calling to defend fellow Muslims and a bit of aimlessness took Khalid al-Hubayshi to a separatists' training camp in the southern Philippines and to the mountains of Afghanistan, where he interviewed for a job with Osama bin Laden.
Hubayshi, 32, a Saudi native, was among the Arab fighters dug in with bin Laden in the mountains of Tora Bora during the U.S. bombardment of Afghanistan in 2001. He later spent time in the military prison at Guantanamo Bay, Cuba, and in a Saudi jail.
He was released in 2006 into a world radically altered by the attacks of Sept. 11, 2001. Muslim fighters were no longer viewed in Arab countries as larger-than-life heroes, and clerics had stopped urging young Muslims to fulfill their religious duties by fighting on behalf of their brethren.
Hubayshi had also changed. He had grown disillusioned with bin Laden, whose initial idealism had turned into terrorism, he said, adding that his family, "not bin Laden," had suffered when he was at Guantanamo.
U.S. government documents and a series of interviews with Hubayshi provide a rare look into the mind and motivation of a man who trained for religious warfare, never fought in combat and now says he believes in the political process.
His life today in the city of Jiddah is comfortably routine. On most days, he wakes before dawn, drinks an espresso made by his wife and takes a 90-minute bus ride to his job as a controller at a utilities company. But "if the government had not helped me marry and get my job back," he said, "I might be in Iraq now."
In 1995, Hubayshi was a 19-year-old college student looking for more meaning in his life. Bin Laden was a hero to many Muslims, and aiding Muslims in distress seemed like the most admirable and altruistic route. He was initially inspired by a fiery taped sermon extolling the virtues of waging war against the enemies of Islam, but a series of videotapes produced by Arabs fighting in Bosnia completed his transformation.
The tapes showed Muslim women and children sprawled dead and bloodied in a market. One woman's head had been blown off. Muslim civilians with rifles were shown fighting the Serbian army, and the only ones helping them, Hubayshi said, were Arab fighters trained in Afghanistan during the war against the Soviets.
"I couldn't sleep at night knowing that women were being raped and children slaughtered, just because they were Muslim," he said. "I had to do something."
By the time he got in touch with the Arabs fighting in Bosnia, the war was over. So Hubayshi took a five-week vacation from his new job at the utilities company and made his way to the southern Philippines, where he lived in wooden shacks in a humid jungle camp for Arab fighters. He said he slept well for the first time since seeing the Bosnia tapes.
But the Philippine separatists lay low most of the time he was there, and he soon felt restless and yearned for better training.
His contacts arranged for him to go to Afghanistan, and in 1997 he went to a camp in the southeastern city of Khost. He learned to fire antiaircraft missiles, antiaircraft machine guns, antitank weapons and rocket-propelled grenades and became an expert in explosives.
By 1999, the fighting in Afghanistan had become mostly ethnic. He packed his bags to return to Saudi Arabia. "I was not there . . . to help Afghans fighting Afghans for political gain," he said. "If I was going to die, I wanted to die fighting for something meaningful."
As he was making his way home, he was arrested in Pakistan at the Peshawar airport and sent to prison.
Hubayshi said that he was released two months later but that the Pakistanis kept his passport. He traveled on a fake passport to Yemen and was smuggled into Saudi Arabia, where he returned to work at the utilities company.
Two years later, he learned that he was wanted for questioning by Saudi authorities. Not willing to risk jail, he left the country on a fake passport and returned to Afghanistan in May 2001, he said.
In the years that he had been away from Afghanistan, al-Qaeda's influence had spread and the organization had become more like a corporation, he said, with company cars and many safe houses. The Taliban, a radical Islamist militia that had taken control of most of the country by 1996, had also grown more powerful.
Hubayshi became adept at making remote-controlled explosive devices triggered by cellphones and light switches. Impressed by his skills, an associate of bin Laden's asked him to join al-Qaeda, or at least meet with bin Laden, he said.
In the summer of 2001, Hubayshi recalled, he spent half an hour with bin Laden at a converted military barracks near the city of Kandahar. The two sat on carpets in bin Laden's office and shared a fruit platter.
"What are my duties toward you, and what are your duties toward me, if I join with you?" Hubayshi said he asked.
"That you don't betray us and we don't betray you," bin Laden responded, and offered him a plot of land, Hubayshi said.
But bin Laden's "fight had changed from defending Muslims to attacking the United States. I wasn't convinced of his ideology. And I wanted to be independent, not just another minion in this big group."
On Sept. 11, 2001, Hubayshi said, he was training Chechen fighters in explosives in the eastern city of Jalalabad. In October, when the first U.S. airstrikes hit Jalalabad, the Afghans "blamed us . . . and forced us out of the city at night. We slept by the river for two weeks."
Weeks later, an associate of bin Laden came seeking experienced fighters, and those without families left for Tora Bora. In the trenches there, the fighters ate and slept and cleaned their weapons, surrounded by the distant sounds of bombardments.
"Bin Laden was convinced the Americans would come down and fight. We spent five weeks like that, manning our positions in case the Americans landed," he said.
As the airstrikes moved closer, and with the United States' Afghan allies advancing, bin Laden decided to retreat and left one morning. His aides told 300 Arab fighters to make their way to Pakistan and surrender to their embassies.
Pakistani authorities stopped the fighters near the border and handed them over to the U.S. military, which sent them to Guantanamo Bay.
Hubayshi remains bitter about what he considers bin Laden's betrayal: calling the fighters to Tora Bora and then abandoning them there. "The whole way to Cuba, I prayed the plane would fall," he said. "There was no dignity in what he made us do."
Hubayshi said he is sorry that Muslims carried out the Sept. 11 attacks because they targeted civilians: "That was wrong. Jihad is fighting soldier to soldier."
His wife of one year said she had been looking for a husband who did not take drugs or drink alcohol, who was polite and had a kind mother. "He is a very good husband," the 26-year-old said on condition that her name not be published. Some segments of Saudi society follow strict social codes that deem it shameful for a woman's name to be made public.
In all the years he spent trying to help Muslims, Hubayshi said, he regrets he did not do more.
"My dream was that I would fight when there was fighting, and teach children when there was peace," he said. "I'm sorry we left Afghanistan with so much war and death. I wish we had built hospitals or schools."