Topic: The Otherside of Outsourcing - Indian Companies Hiring in America
---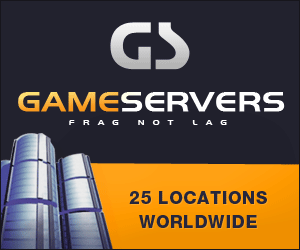 Hi,
Quote:
Source


Labor crunch stirs global recruiting

By Diane E. Lewis, Globe Staff | May 30, 2006

(Clarification: A May 30 Page One story about Indian technology firms misrepresented the number of Americans who work for Tata Consultancy Services in the United States. The company, based in Mumbai, India, employs 9,500 associates in the United States, two-thirds of whom are foreign nationals with US visas.)

Five years ago, US firms were wooing India's computer science graduates with lucrative job offers and a chance to live in America. Now, it's India's turn.

Infosys Technologies Ltd., a leading Indian software provider, will spend $100 million over the next year to hire and train 25,000 workers and college graduates culled from around the world, including from Massachusetts Institute of Technology and Harvard University. Tata Consultancy Services Ltd. of Bangalore will add 30,500 employees over the next year, including 1,000 from the United States.

In a case of reverse offshoring, Indian tech companies are beefing up their staffs by hiring Americans and foreigners to work in India. They also are opening offices around the world and recruiting local staff. The firms are launching the global recruiting effort because of labor shortages in India. Indian companies are expanding beyond data entry and back-office processes into areas such as design, research and development, and sophisticated business applications that require highly skilled workers.

Tata hired John Dubiel, 59, of Westford in November. Dubiel spent two weeks in India, learning about the firm's products and meeting his Indian counterparts. Dubiel now works out of Tata's Boston office as an executive helping North American companies solve their business problems with technology.

``The major difference between working for this company and an American firm are the time zones," said Dubiel. ``Because TCS is global, the sun never sets on us. It is not unusual to make calls at midnight or at 4 a.m."

For years, US companies have imported talent from the two Indian firms, saying there were not enough technology workers here. However, lengthy delays due to immigration issues such as caps on the number of H1-B visas for foreign professionals prompted Indian companies to develop another strategy.

``They said, `Let's train people in the United States or India and make them an extension of our offshore team -- in the United States,' " said Gary David , an associate professor of sociology at Bentley College . ``So, Americans are now becoming the offshore component for foreign firms."

Currently, more than 10,000 American expatriates work in India for Indian information technology consulting and other outsourcing firms, a number that is expected to grow, said John McCarthy, vice president of Asia Pacific research at Forrester Research in Cambridge.

Meanwhile, American firms seeking to reduce labor costs are stepping up offshoring efforts and will be sending more white-collar jobs abroad. McCarthy estimates that US employers will move 3.4 million jobs and $136 billion in wages overseas by 2017. Those jobs will include positions in technology, finance, life sciences, human resources administration, and business management. Most will be jobs that do not require face-to-face time with clients.

Analysts from another research firm, Gartner Inc., based in Connecticut, say that outsourcing of IT jobs from the United States, Europe, and other major regions to developing countries will increase to 30 percent in 2015, up from under 5 percent today.

But as US firms seek to cut costs, Indian firms Infosys and Tata are scouring the world for highly skilled talent, and they say they will pay the prevailing wage for new hires in Japan, the United States, and England.

This summer, Infosys will train 300 graduates it recruited from American colleges. The new employees will receive starting salaries of $55,000 after completing a six-month course at the firm's training facility in Mysore, India. The recruits will then start full-time jobs in the company's offices in Texas, Arizona, Massachusetts, New York, Illinois, or California. Infosys trains recruits in India to acquaint them with the firm's culture and with their Indian colleagues.

Matt Sorge , 23, will graduate from MIT with a bachelor of science degree in mechanical engineering next month. Four weeks later, he'll fly to the Infosys training center in Mysore.

A native of Oklahoma, Sorge met an Infosys representative at an MIT job fair last fall and was struck by the firm's offer and the chance to work abroad.

``When Infosys started talking about being with a global team, it seemed like an exciting industry," said Sorge. ``So, I figured skewing my career path a little might be more beneficial to me. They're basically giving me an education in computer science, something I would otherwise have to pay for."

Infosys, the second - largest information technology consulting firm in India with $2.15 billion in revenue and more than 52,000 employees worldwide, says there are advantages to hiring a global workforce. ``We're hoping to bring a different kind of diversity to our workplace," said Bikramjit Maitra , head of human resources at Infosys. ``For us, diversity is a way to encourage innovation."

Since India has become a center for computer science, firms can teach new hires in India, where there is state-of-the-art training, said Surya Kant , president of Tata Consultancy Services America.

At Tata, new hires and professionals train in their own countries and then travel to India for orientation or full-time work. Tata employs 62,000, including 9,500 Americans, who mostly work in the United States.

Michael McCabe , a spokesman for Tata Consultancy Services North America, said the quest for talent in India is driving the push to recruit skilled workers from other fields.

``We have a robust and aggressive talent acquisition plan to tackle recruiting in 34 countries around the globe, including the United States," said McCabe. ``We want to grow in every geography."
Peace
-=SF_13=-