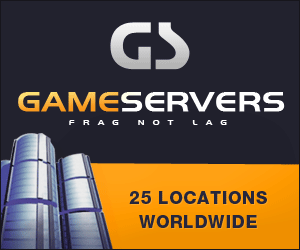 AARON BEARD
Associated Press
RALEIGH, N.C. -
A political opponent of the prosecutor who brought sexual assault charges against three Duke lacrosse players filed an affidavit Friday seeking to remove him from office.
Beth Brewer, who led a pre-election campaign against Durham County District Attorney Mike Nifong, filed the affidavit accusing him of committing "willful misconduct in office" - a complaint that mirrors accusations brought against him by the North Carolina State Bar.
"Obviously the person who filed this affidavit is someone who tried unsuccessfully to defeat me in the political process," Nifong told The Associated Press in an interview Friday. "Now that the voters have chosen someone other than who she wanted, she's trying to remove me from office in this manner."
Brewer declined to comment.
The affidavit is the latest problem for Nifong to stem from his handling of the lacrosse case. Last month, Nifong asked the state attorney general's office to take over the troubled prosecution of three lacrosse players charged with attacking a stripper at a team party last spring.
Nifong dropped charges of rape after the 28-year-old woman changed a key detail of her account of the March 13 party. The athletes still face charges of sexual offense and kidnapping and have consistently maintained their innocence.
The North Carolina State Bar has accused him of violating professional conduct rules by making misleading and inflammatory comments about the athletes under suspicion. Last month, it added more serious charges, including withholding evidence from the defense and lying to both to the court and bar investigators. Legal experts have said if convicted, Nifong could be disbarred.
Nifong had previously refused to comment on the ethics complaint, other than to say he would respond "in the courtroom." But in an interview with the AP on Friday, the veteran prosecutor said the sooner his trial arrives, "the better."
"I'm looking forward to having the case heard and having the opportunity to have my side told publicly," Nifong said.
Nifong's attorneys must file a written response to the bar's ethics charges by Feb. 23, and a trial on those ethics charges is not likely to begin before June.
Under state law, Durham Superior Court Judge Orlando Hudson has 30 days to act on the affidavit. But Hudson told the News & Observer of Raleigh Friday that he planned to postpone a decision until ethics charges filed against Nifong by the bar are resolved.
An expert said the affidavit could be a significant threat to his term in office. Peg Dorer, the director of the North Carolina Conference of District Attorneys, said a similar move was used to remove a sitting district attorney in 1995.
"I think it can legitimately be a threat to his tenure," said Dorer.