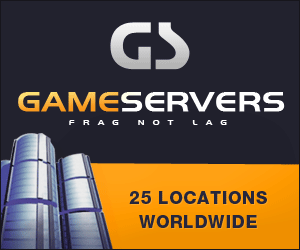 CHICAGO (AP) - Dating used to be largely a matter of spending time with a love interest, discovering the good, the bad and the ugly in person. If you were lucky, friends helped fill in some of the blanks. These days, the Internet - and the ability to check people out before they ever meet up - has forever changed the rules. For better or worse, "googling" your date has become standard practice.
"I often tell my friends that are still in the dating sphere to use the power of Google to their advantage," says Katie Laird, a 24-year-old Web marketing professional and self-proclaimed "social software geek" from Houston.
The results can be enlightening, surprising - and sometimes, a little disturbing. So Laird's advice also comes with a warning: "Don't google what you can't handle."
Hers is the voice of experience. In her dating life, she regularly did online research on her dates and turned up, among other things, "bizarre" fetishes and a guy who was fascinated with vampires.
"Not my scene at all," Laird says, "and nothing I would've ever guessed over an initial meeting and beer."
She also had to contend with an on-again, off-again boyfriend who googled her on a daily basis to try and track her every move. The story did end happily, however, when she met her future husband online.
In some ways, having a social networking page - or pages - has become the new calling card. It's a way for people to check out photos and find out what they have in common, even when they've already met in person.
That was the case for Brad White, a 23-year-old recent college grad in Chicago, who met his current girlfriend through friends at a bar - and immediately looked her up on Facebook. "The commonality of our music taste and friends is what prompted me to ask her out," White says, "obviously, besides the attraction."
The details people find also can provide a few talking points to get past the initial awkwardness of a first date - though not everyone likes to admit that they've done their research.
"It seems like in contemporary dating, it's this elaborate dance between two people who already know a lot of what their date is talking about, but they can't admit it," says David Silver, an assistant professor of media studies at the University of San Francisco who studies online culture.
"You nod your head with curiosity, but you already know what they're going to say."
Even he is amazed at the level of information that can be dug up these days.
With a little creativity and Internet savvy, a person can find anything from blog postings to news stories that might include personal details - and whether people are telling the truth about their age and where they've lived.
It helps to know some basic details upfront, such as an e-mail address that could help turn up an online nickname; some go as far as paying for an online background check.
Often, though, information is almost too easy to find.
MaryBeth Moore discovered that after she got a call from a guy her mother's hairdresser suggested as a good match. At first, Moore was game. But then she checked out his MySpace page and found photos showing him naked in a bath tub.
"Don't worry - I canceled the date," says Moore, who's 24 and lives in West Palm Beach, Fla.
There's also the problem of mistaken identity.
Lisa Phillips, a 31-year-old San Franciscan, was not pleased, for instance, when a search of online images turned up photos of a porn star who shares her name. She can laugh about it now.
"But it's definitely NOT the first impression I want to make with my dates," she says. "Very embarrassing."
It's a big reason people should take the information they find online "with a grain of salt," says Dr. Paul Dobransky, a Chicago-based psychiatrist and author of "The Secret Psychology of How We Fall in Love."
He says there's nothing wrong with doing a little online homework - but thinks the focus should remain on face-to-face interaction to make a final judgment.
"Our minds are more made for in-person, slow contact in getting to know one another," Dobransky says.
In the end, Danielle Martinetti says online research really only helps to a point, anyway. "The crazy stuff usually becomes apparent on the actual date," the 30-year-old New Yorker says. "No amount of online searching is going to tell you that a person has issues with his mother, loves to be described as a George Clooney look-alike, has an overzealous obsession with hand sanitizer, or that he prefers to sit facing the door in a restaurant 'just in case.'"