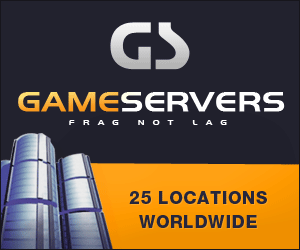 Atlanta Journal-Constitution
July 9, 2007
Josh Isaac, who signed up after 9/11, was crippled in an accident during survival training at boot camp. The end came Saturday.

By Chandler Brown, Atlanta Journal-Constitution
Josh Isaac, the Peachtree City native who had been in a coma-like state after he nearly drowned at Marine Corps boot camp four years ago, was a fighter.
In the years that followed the accident, Isaac had countless brushes with death as he lay in a south Fulton County nursing home, unable to speak or eat on his own.
But, in the end, it was too much to bear.
Isaac died at 4:31 a.m. Saturday, his mother, Malia Isaac, said. It was a week after doctors removed his feeding tube.
He was with his mother, father Keith Isaac, and sister Jill, 19, a student at Mercer University.
"I've been watching the life drain out of him for the past four years, but nothing prepares you for the end," Isaac's mother said.
Isaac decided to join the military after the Sept. 11 terrorist attacks, setting his sights on the U.S. Marine Corps. Two days after graduating from Fayette County's McIntosh High School in 2003, Isaac headed to Marine Corps boot camp at Parris Island, S.C.
Isaac quickly acclimated to camp and grew close to the other men of Platoon 2064.
But tragedy struck on June 30, 2003. That morning Isaac's platoon took part in a routine combat survival class at a Parris Island pool.
Moments after jumping off a 10-foot-tall platform, Isaac fell limp in the water and stopped breathing, according to Marine Corps investigators. He was rushed to a nearby naval hospital and then to the Medical University of South Carolina hospital in Charleston.
Malia Isaac rushed to Charleston, but there was little doctors could do. Isaac spent the next four years with minimal brain function. He was treated in Charleston for eight weeks, then at Children's Healthcare of Atlanta at Scottish Rite.
For the past three years, he has been in room 112 of Dogwood Health and Rehabilitation Center in Fairburn, an 82-bed facility that houses mostly elderly patients. The federal government paid Isaac's monthly $4,500 bill.
In an inch-thick report, the Marine Corps determined Isaac likely suffered from hypoxia--prolonged oxygen deprivation--because his breathing muscles were temporarily paralyzed. Isaac went without air to his brain for at least eight to 10 minutes, which could result in irreversible damage, according to the report.
Isaac's parents and sister wept when his breathing tubes were removed at 8:16 a.m. June 30. It was four years to the minute after his accident.
"He smiled all week [since the tube was removed]. It was the first time. He seemed so happy, not in pain," his mother said. "I'm going to wonder for the rest of my life if I did the right thing. But I believe I did. He didn't have much of a life anymore. It was time to let go."