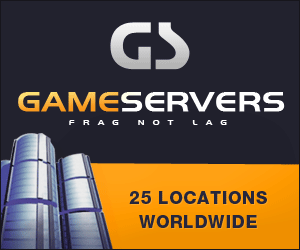 MANGUM, Okla. — "I'm an animal lover. I can't do this," the Rattlesnake Derby Princess insisted as she winced and chopped off the serpent's head.
Despite misgivings, Courtney Lewis, 17, says the three-day rattlesnake roundup, which ended Sunday, "really represents the tradition and pride" of this Oklahoma city of fewer than 3,000 people. Hunters from across the prairie flocked to the 44th annual Mangum Rattlesnake Derby to reel in Western diamondback rattlesnakes.
Snakes headline the festival that brings an estimated 35,000 visitors each year to jolt the economy. The festival isn't the largest of its kind but still boasts 1,500 pounds of snakes from area fields.
Visitors can watch rattlers get beheaded, gutted and skinned at the derby's Butcher Shop, but organizers are adamant that it is educational and family-friendly. Every event is "something you can bring your 4-year-old to," co-director Kerry Kendall says. The Shortgrass Rattlesnake Association, which runs the event, has even turned down beer sponsorships.
"It's a wholesome, clean weekend," Kendall says. "We call (the Butcher Shop) the only strip show in Greer County."
Robert Ray, 57, the lead hatchet man for 33 years, and his partner Corry Kendall, 24, Kerry's son, make a point during the butcher show to demonstrate how dangerous even the post-mortem reflex of a dead rattlesnake can be. They tickle the decapitated head with a hat and the fangs bite down. For shock value, Ray takes a freshly killed snake's still-beating heart and gulps it down.
Other rattler shows feature dangerous stunts such as men wriggling out of sleeping bags filled with snakes. Mangum presents a $1 educational pit show. As young children sit on the ground, pressing their noses and hands against the pit's glass walls, Kerry Kendall navigates the piles of rattlesnakes. Carefully handling the twisting animals, he dishes out helpful facts and safety tips, such as the fact that rattlesnakes are immune to their own venom.
Coming face-to-face with mounds of rattling and hissing snakes was "neat," declares 6-year-old Samantha Delbosque. Her mom, Joann, has driven the six-hour trip to the derby from their Dumas, Texas, home for 20 years.
She was surprised when Samantha's classmates thought a rattlesnake could be a toy or pet and figures the festival's programs are the best way for her daughter to learn how to safely navigate rattlesnake country.
Rattlesnakes bite a reported 1,334 people a year in the United States, according to the American Association of Poison Control Centers.
"She has to see it in order to believe it," Delbosque says. "I want her to know that only professionals play with these snakes."
VIDEO:
44th annual Mangum Rattlesnake Derby
FIND MORE STORIES IN:
United States
|
Texas
|
Oklahoma
|
Lewis
|
Derby
|
Kendall
By Megan H. Chan, USA TODAY