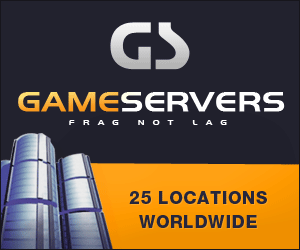 JOE MILICIA
Associated Press
AKRON, Ohio -
Ohio State running back Antonio Pittman announced Monday he will forego his senior season to enter the NFL draft in April.
While wide receiver Ted Ginn Jr. hadn't made his intentions official, his father, Ted Ginn Sr., told The Plain Dealer that Ohio State's game-breaking kick returner will also skip his final season.
"It was the best thing for him," Ted Ginn Sr. told newspaper. "Emotionally, it's not the best thing for him, but financially it was."
The two join wide receiver Anthony Gonzalez, who declared for the draft last Thursday, as Ohio State players to leave school early. The three were part of the Buckeyes team that lost 41-14 to Florida in the BCS national championship last Monday.
The Buckeyes are also losing Heisman Trophy winning quarterback Troy Smith to graduation.
Pittman, who announced his intention at a news conference at Buchtel High School in Akron, rushed for 1,233 yards and 14 touchdowns this season. He was one of only five Ohio State backs to top 1,000 yards rushing in consecutive seasons, joining Archie Griffin (1973-75), Tim Spencer (1981-82), Keith Byars (1983-84) and Eddie George (1994-95).
"We had a great year - one loss don't take away from a great year," Pittman said. "This is a decision that's going to affect my family, not just my family here, but my family at Ohio State."
Ginn caught 59 passes for 781 yards and nine touchdowns, but sprained his left foot after returning the opening kickoff for a touchdown against the Gators. Ginn Sr. told the newspaper it was a difficult decision for his son to leave because he didn't like the way things ended for him at Ohio State.
Ginn Sr. said last Thursday that his son will have to wear a walking boot for several weeks. The injury may prevent him from participating in the combine, but he already has sizable resume built on his speed.
Ginn teamed with Smith to turn the Buckeyes into one of the most explosive offenses in the nation. Yet he was expected by many to star on defense when he was recruited.
Ginn was USA Today's national high school defensive player of the year in 2003, but was switched to offense soon after head coach Jim Tressel saw his dazzling speed during early season workouts.
He returned four punts for touchdowns to set school and Big Ten season records during his freshman year. He scored on one punt return each of the next two years to set the Ohio State and conference career marks with six scores.
Ginn had also caught a pass in 31 consecutive games before his title-game injury ended that string.