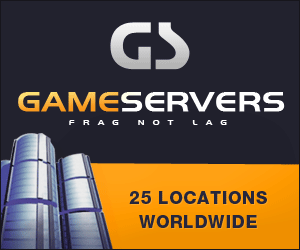 Washington Post
January 19, 2007
Pg. 15
By Walter Pincus and Ann Scott Tyson, Washington Post Staff Writers
U.S. intelligence leaders told Congress yesterday that Shiite cleric Moqtada al-Sadr will probably lower the profile of his powerful militia in Baghdad and watch to see whether the new U.S.-Iraqi strategy of placing more troops in the city is aimed at uncontrolled violence or specifically at him and his organization.
"There's a clear indication at the present time he's not looking for contacts with coalition forces," CIA Director Michael V. Hayden told the House Permanent Select Committee on Intelligence yesterday. "And to the degree he controls Jaish al-Mahdi -- and that's a very important factor -- to the degree that he controls this, he's trying not to bait us or confront us into confrontation."
Lt. Gen. Michael D. Maples, director of the Defense Intelligence Agency, delivered a similar message about Sadr and his organization, which is also known as the Mahdi Army. "They will probably reduce their level of activity in the near term in order to see what's going to happen, how it's going to happen, particularly in Baghdad. And I think they will continue to operate in other parts of Iraq to further establish their influence over the Shia population," he said.
A key element of President Bush's explanation for putting up to 21,500 additional troops in Iraq is disarming militias that are operating outside the government's security forces. U.S. military commanders have reported there are up to 23 separate militias operating inside Baghdad, many of which are associated with Sadr's Mahdi Army.
The administration has been pressuring Iraqi Prime Minister Nouri al-Maliki, who gained his office with Sadr's support, to take strong action against Sadr's militia members, who have been accused of sending death squads into Sunni neighborhoods in Baghdad.
At a Senate Foreign Relations Committee hearing yesterday, retired Marine Corps Gen. Joseph P. Hoar, who commanded U.S. forces in the buildup to the Persian Gulf War, said that no additional U.S. troops should be sent to Iraq unless Maliki disarms militias, including Sadr's, and cleans them out of the Iraqi security services. "If he's not committed to make hard choices early on, there's no chance in pulling this thing off," Hoar said.
Maj. Gen. William B. Caldwell IV, spokesman for the U.S military command in Iraq, told a group of Washington Post reporters and editors yesterday that he is worried that the American public will be impatient with the temporary buildup of U.S. troops in Iraq. "I for one am personally very concerned that expectations have been raised so high that people are going to look for some kind of immediate results in the next 30 to 60 days and are not going to see it," Caldwell said.
He warned that the buildup is "not the long-term solution" to security in Iraq and said that its primary purpose is to allow the U.S. military to accelerate the transition to Iraqi government control of its own forces this summer and fall rather than in 2008. "We've got to . . . let go of the reins," he said. The additional U.S. troops will also help the U.S. military to increase and expand its teams of advisers embedded with Iraqi units, which he said will have an "open-ended commitment" in Iraq.
Iraq plans to add 37,000 troops to its army starting this spring to fill out the ranks of its 10 divisions, as attrition, combat losses and leave mean many units have only half to 70 percent of their manpower available day to day. It will also create an 11th army division, "which they desperately need," Caldwell said, that will be a "much more mobile, much more responsive" force than the others.
Last year, some Iraqi units ordered to help quell violence in Baghdad "completely disintegrated" as soldiers refused to go, he said. U.S. commanders realized that "gosh, we built an army that's not mobile," Caldwell said. He called the government's recent success in getting one battalion of about 500 Iraqi troops to Baghdad "an incredible step forward," and said whether the government can fulfill its pledge to muster three more brigades of Iraqi troops for Baghdad is "a real test."
Yesterday, Maliki announced that Iraqi-U.S. military operations had resulted in the arrests of some 400 members of Sadr's militia, but it was in southern Iraq, where competing Shiite factions are fighting for control of towns and cities.