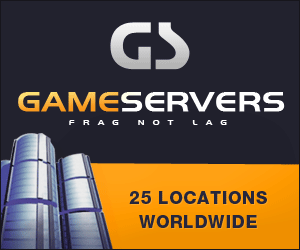 Media: The Associated Press
Byline: By DAVID RISING
Date: 25 September 2006
BAGHDAD, Iraq_The official start to Ramadan on Monday was punctuated with
sporadic violence around Iraq, including an assault on a police station and
the discovery of more apparent victims of sectarian death squads in the
capital.
One policeman was killed and six wounded when their station in Musayyib,
about 60 kilometers (40 miles) south of Baghdad came under heavy attack,
police said.
Six cars drove up to the building at about 8:30 a.m. (0430 GMT) and opened
fire with machine-guns, then began firing volleys of mortar shells, police
Capt. Salah al-Maamouri said. The unidentified attackers then fled when
American troops arrived.
In southeastern Baghdad at around the same time, police found the bodies of
two men in their 30s. They had been shot several times in the head, and
their hands and legs were bound, police Lt. Bilal Ali Majeed said. Two other
corpses were found in a southwest area of the capital the night before.
In the capital's eastern Wahda neighborhood, three policemen were wounded in
a bomb attack. A bomb planted under a civilian car exploded, setting it
alight, then when police moved in to investigate a second bomb exploded
causing the injuries, Majeed said.
About 115 kilometers (70 miles) west of Baghdad in Ramadi, a suicide bomber
drove a car into a police checkpoint, authorities. Casualty figures were not
immediately available.
In parliament, Adnan al-Dulaimi, head of the largest Sunni bloc, called on
an end to the sectarian violence.
"Baghdad is living in a crisis," he said. "We have to all agree to stop the
bloodletting from both Sunnis and Shiites."
Coalition and Iraqi troops also scored some successes against insurgents.
In Basra, Iraq's second-largest city, 550 kilometers (340 miles) southeast
of Baghdad, British forces raided the house of Mohammed Ahmed, a known Iraqi
extremist who returned two weeks ago after reportedly fighting U.S. troops
in Afghanistan, police spokesman Lt. Col. Kareem al-Zubaidi said.
Ahmed exchanged fire with the British troops then fled from the house, but
was spotted by a circling helicopter and killed, al-Zubaidi said.
In another raid in Basra, police arrested 28 people on charges of murder,
kidnapping and robbery. Three Iraqi kidnap victims, including a child, were
freed and police confiscated weapons, drugs and two stolen cars al-Zubaidi
said.
In Baghdad, Iraqi army troops and U.S. advisers killed at least two
suspected insurgents and captured another 12 in an early morning raid on two
homes, the U.S. command said.
The military said the men detained are believed to have been involved in
numerous attacks against Iraqi and coalition forces.
"Iraqi citizens who have questioned or disagreed with these actions have
allegedly been kidnapped, tortured and murdered," the military said.
On Sunday night, four cars pulled up outside the United Arab Emirates'
embassy in Baghdad and assailants fired a rocket propelled grenade at it,
police Lt. Maithem Abdel Razzaq said. The round hit an external concrete
block and caused no injuries.
Later in the evening, a roadside bomb in Baghdad's Dora neighborhood
exploded next to a civilian car, killing two people and injuring three
others, Razzaq said.
And in the city of Fallujah, 65 kilometers (40 miles) west of Baghdad,
gunmen on Sunday night broke into the home of city council head Najim
Abdulla Suod, killing him and his son, a 23-year-old university student,
police Lt. Amer Ahmed said.
Iraq's Sunnis started fasting Saturday after the sect's Association of
Muslim Scholars declared Friday was the start of Ramadan. The country's
Shiite majority begin observing the Muslim holy month on Monday after Iraq's
most influential Shiite cleric, Grand Ayatollah Ali al-Sistani, declared it
the official start.
Iraq has seen increased violence during Ramadan in the past, and Maj. Gen.
William B. Caldwell, spokesman for the U.S.-led military coalition, warned
last week it was anticipated that Iraq's already severe sectarian violence
would escalate during the holy month once again.