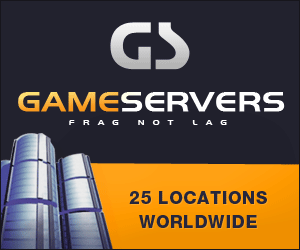 Washington Post
May 1, 2007
Pg. 13
Gifts to Iraqi Inmate's Daughter Described

By Karin Brulliard, Washington Post Staff Writer
BAGHDAD, April 30 -- A senior U.S. military officer accused of aiding the enemy gave gifts to the daughter of a "high-value" detainee, angering the prisoner by violating cultural norms and acting as a father figure, a witness said Monday in the opening day of a hearing to determine whether the officer will stand trial.
Lt. Col. William H. Steele, 51, an Army reservist who served as a commander at a detention camp in west Baghdad, is accused of nine offenses, including fraternizing with the daughter of a detainee, having an "inappropriate relationship" with a female interpreter, possessing pornography and illegally storing classified documents.
Steele, a resident of Prince George County in southeastern Virginia, is also accused of aiding the enemy. It is a rare allegation that, if proved, can be punishable by death. A court liaison said Monday that the accusation against Steele is not currently a capital offense but could be elevated as the case moves forward.
Steele commanded the 451st Military Police Detachment at Camp Cropper -- where high-ranking detainees, including former president Saddam Hussein, have been held -- from October 2005 to October 2006. He then volunteered to stay in Iraq and joined the 89th Military Police Brigade in Baghdad.
Only the barest outlines of the case against Steele emerged in Monday's hearing, much of which was closed to reporters because it dealt with classified information. Steele, dark-haired and square-jawed, sat next to his two appointed attorneys with his hands clasped, listening attentively.
Capt. Mike Borgel, an operations officer with the unit that succeeded Steele's at Camp Cropper in October, said Steele called the camp in February -- after he was no longer supervising detainees -- and said he would be coming to drop off "some college papers" for the daughter of a detainee during family visitation hours.
Lt. Col. Quentin Crank, commander of the unit that took over from Steele's, said Steele met with the daughter and gave her a box of educational items that included computer programs, literature and two sets of large blueprints. He said he believed some of the items had to do with architecture or engineering. The daughter's mother and sister were with her, and the exchange was photographed, he said.
Crank said he had never given gifts to a detainee's relatives, calling it "inappropriate." Asked by a defense attorney whether the detainee was upset because "Colonel Steele was supplanting his role as the father in the family," Crank replied: "That's basically what [the detainee] led up to, yes."
The detainee is a former Baath Party official, a U.S. military official told The Washington Post last week.
The hearing, called an Article 32 investigation, amounts to a formal probe in the case against Steele and is expected to last two to three days. When testimony is finished, the investigating officer, Col. Elizabeth Fleming, will decide whether to refer the case to a court-martial.
The other accusations against Steele, covering the period October 2005 to February 2007, are providing a cellphone to a detainee, failure to obey an order and dereliction of duty regarding government funds.
Several of the accusations were referred to only indirectly by military prosecutors. In response to a line of questioning that appeared intended to determine the typical boundaries between detention camp officers and the Iraqis with whom they interact, Crank testified that he does not visit interpreters at other bases or dine with them every evening.
"Do you call any of them gorgeous or beautiful or sweet?" Capt. Michael A. Rizzotti asked.
"No, I do not," Crank responded.
Crank said he also does not spend time individually with detainees, nor does he trust them. He said his job is to "make sure they're taken care of."
Crank testified that detainees under his watch are allowed to make phone calls only on speakerphone and in the presence of a U.S. soldier and an interpreter. He said it was "against policy" to allow them to use military cellphones. Borgel said detainees are not allowed to possess cellphones.
Special Agent Patrick Rasmussen, an Army computer forensics investigator, testified that he inspected two government laptop computers -- a Dell and an IBM -- recovered as part of the investigation. He said the IBM's hard drives contained 37 adult pornographic videos, 122 adult pornographic images, evidence of pornographic Web sites visited and "the suspect's e-mail that appeared to be adulterous in nature." The Dell, he said, contained text from a "secret document."
Crank, who said he shared an office with Steele for six days as their units overlapped at Camp Cropper, said he saw Steele download more than 20 computer disks from a secure Panasonic government laptop.