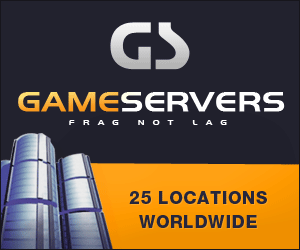 Washington Post
January 15, 2007
Pg. 1
Last Security Plan For Baghdad Failed

By Sudarsan Raghavan, Washington Post Foreign Service
BAGHDAD, Jan. 14 -- When U.S. and Iraqi forces tried to secure his neighborhood of Dora in August, Ibrahim Abbas's 16-year-old son was kidnapped. In October, several months into the ambitious security plan, Sunni insurgents drove him and his family out of their house. Today, his son is still missing. And his house sits empty -- or so he thinks. Abbas, a teacher who now lives in another part of Baghdad, has yet to return to Dora.
"The problem is the American policy of protection. It's very wrong," he said, his face curling in frustration. "They should have engaged the people, to help protect their neighborhood. Nobody wants to leave his house empty."
As the Bush administration embarks on a major tactical shift, adding 21,500 U.S. troops in the hopes of calming sectarian tensions, the failure of the ongoing Baghdad security plan, Operation Together Forward, provides valuable lessons for the future. Yet it also raises questions about whether a temporary increase in U.S. troops can be effective in a war that is becoming more complex and unpredictable.
"This is a totally different kind of fight. It's not World War II, it's not Vietnam, it's not any of those," the former second-highest commander in Iraq, Lt. Gen. Peter W. Chiarelli, said last month.
Since August, when a second phase of Operation Together Forward began, sectarian divisions have hardened. Militias have fragmented into smaller, deadlier gangs. Extremists are using hit-and-run tactics, snipers and sophisticated roadside bombs to kill U.S. troops at record levels. Baghdad has balkanized further into Shiite and Sunni Muslim enclaves, making the population more reliant on militias and insurgents for protection.
Meanwhile, the fragile Shiite-led unity government of Nouri al-Maliki is on shaky ground as it prepares to take control of military operations in Baghdad. Alienated Sunnis accuse Maliki of fortifying his Shiite brethren and of lacking the will or the capacity to build a nation that can accommodate all its religious and ethnic groups.
U.S. officials wonder whether Maliki can meet one of their key demands: that his Shiite-dominated security forces combat Shiite militias as vigorously as they battle Sunni insurgents. Maliki's political benefactor Moqtada al-Sadr, the radical Shiite cleric who heads the Mahdi Army, the largest and most violent militia, is stronger and more popular than ever. And increasingly, Maliki is acting more independently of his U.S. backers, demanding more command and control over Iraq's security.
Across Baghdad, Iraqis are asking questions whose answers will shape Iraq's fate this year. Will Maliki and U.S. forces confront Sadr? Is the United States training an Iraqi force that will take sides in the war? Can Maliki survive as Iraq's leader?
U.S. military commanders no longer speak of a military solution. In a climate where the enemy is harder to define, they speak of creating jobs and improving basic services to win over a disenchanted population and stop Iraqis from backing extremists. In interviews, U.S. commanders are now uttering a different mantra -- "counterinsurgency" -- a strategy that relies less on military force than on cultivating popular support.
"What we have to be able to do is protect the population," said Lt. Gen. Raymond T. Odierno, who replaced Chiarelli as the number two U.S. commander in Iraq last month. "We have not yet been able to do that."
Initial Drop in Violence
Protection has also been an objective of Operation Together Forward. The plan was to clear some of the capital's deadliest neighborhoods, virtually all of them majority-Sunni areas, through raids and house-to-house searches, with Iraqi troops taking the lead. Then Iraqi police would hold those areas, followed by efforts to rebuild the neighborhoods and restore basic services.
An additional 7,000 U.S. troops were funneled into Baghdad, bringing the total in the capital to 15,000. The Iraqi government promised to contribute six battalions, but sent only two, adding about 9,000 troops.
At first, the security plan appeared to work. When U.S. troops entered neighborhoods, violence dropped dramatically.
In August and September, senior U.S. military officials described parts of the southern mixed neighborhood of Dora, one of Baghdad's most lawless zones, as a story of progress. They noted that deaths, assassinations and kidnappings had plunged. Stores and banks reopened, and people were walking on the streets, U.S. military officials said at the time.
"If you go down to the Dora area you can walk very freely," Maj. Gen William B. Caldwell told reporters on Sept. 14. "It's very secure."
But that very day, dozens of corpses, tortured, handcuffed and shot, were found in Dora and nearby areas, Iraqi police officials said.
On Sept. 19, a rocket attack in Dora killed 10 people and wounded 19. The next day, a suicide attacker exploded a truck bomb at an Iraqi police station in Dora, killing seven people and injuring 14.
It grew apparent that as soon as U.S. and Iraqi forces cleared a neighborhood and left, the insurgents returned. Ordinary Iraqis, whose excess weapons were confiscated in the sweeps, were left more vulnerable. Meanwhile, violence was rising in areas outside the targeted neighborhoods as insurgents changed tactics and, in effect, played cat and mouse with U.S. forces.
Between Sept. 24 and Oct. 10, attacks on civilians in Dora rose from about four per day to more than six per day, according to the military. In Baghdad, such attacks rose 22 percent from late September to late October.
By Oct. 19, Caldwell's optimism had waned. "The violence is disheartening," he said. "In Baghdad, Operation Together Forward has made a difference in the focus areas but has not met our overall expectations of sustaining a reduction in the levels of violence." He added that military planners were seeking ways "to refocus" efforts.
Caldwell said it was no coincidence that the rise in U.S. casualties was due to the increased presence of troops on the streets.
"We find the insurgent elements, the extremists, are in fact punching back hard. They're trying to get back into those areas," Caldwell said, referring to the targeted neighborhoods. "We're constantly going back in and doing clearing operations again."
One of the neighborhoods to which U.S. forces returned was Dora.
Reasons for Failure
Today, U.S. commanders blame the failure of Operation Together Forward on what they consider to be a key factor: insufficient U.S. and Iraqi troops.
While they were able to clear neighborhoods, they were not able to hold them for long enough to bring stability. "We just did not have enough of both to hold these areas," said Lt. Col. Fred Johnson, deputy commander of the 3rd Stryker Brigade Combat Team, 2nd Infantry Division.
Odierno, now responsible for all ground operations in Baghdad, said the operation should have focused on both Sunni and Shiite neighborhoods. Sunni insurgents were able to target Shiite neighborhoods, while Shiite militias were able to launch attacks from their strongholds. And "we overestimated the availability of Iraqi security forces," he said.
But other commanders described more complex reasons for the failure, questioning whether U.S. troops were adequately prepared to conduct urban warfare in Iraq and whether Iraq's security forces can overcome their increasingly sectarian nature. Deep mistrust of the police, widely seen as infiltrated by Shiite militias, limited their ability to hold neighborhoods after they were cleared.
"The situation is very complicated," conceded Brig. Gen. Jaleel Khalaf Shouail, commander of the Iraqi army's 1st Brigade, 6th Division. "It needs a miracle to find a solution."
Seated in his office inside an Iraqi army base in Baghdad's Kadhimiyah neighborhood, Shouail is a tall, affable man who holds a PhD in military history.
He is an eyewitness to the changing nature of war in Baghdad. Before, said Shouail, the only concern was al-Qaeda and loyalists of the deposed president Saddam Hussein. Now, he has to deal with chaos that strikes terror among the population.
"You cannot control the assassinations," said Shouail. "You cannot put a force in every house."
By September, he said, he was seeing an alarming trend.
"We noticed that the enemy changed strategy and tactics. He started to plant stronger IEDs," or improvised explosive devices. "After that it started increasing," he said. "The terrorists have flexibility. They can run from one neighborhood and go to another neighborhood and regroup. They use fast cars like BMWs."
The enemy, he added, had another weapon: Iraq's high unemployment and lack of basic services. Insurgents sometimes give everyday Iraqis $100 to $200 to set off roadside bombs, he said. "The militias have become attractive to the unemployed," said Shouail, noting that the lack of electricity, poor sewage systems and shortages of cooking gas have bred disillusionment with the government.
Much of the rebuilding phase of Operation Together Forward was never undertaken by the Maliki government, which has shown a tendency to neglect Sunni-dominated areas.
Lt. Col. Avanulas Smiley, commander of the 1st Battalion, 23rd Infantry Regiment, said he wished Iraqi reconstruction efforts were "closer and better synchronized" with the operation. "That would have made a statement to the Iraqi guy on the ground."
Changing Strategy
That approach appears to be the strategy now. One way additional U.S. troops could be used, said Odierno, is by deploying round-the-clock in troubled neighborhoods, where they would be in close contact with the population.