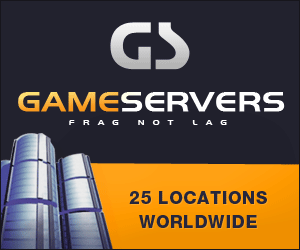 Washington Post
February 6, 2008
Pg. 3
By Josh White, Washington Post Staff Writer
Army Lt. Gen. Raymond T. Odierno, who is finishing a tour as the No. 2 U.S. commander in Iraq, has been nominated to take over as the Army's vice chief of staff, a position that would have Odierno running the service's day-to-day operations. President Bush has nominated Odierno for a fourth star, and Congress must approve the promotion before Odierno moves to the Pentagon. Army officials said yesterday that Odierno probably will take over for Gen. Richard A. Cody sometime this summer.
The move would put two recent Iraq veterans at the top of Army leadership, rewarding long tours in the war zone with responsibility for running an Army strained by the lengthy fight. Odierno, who led the 4th Infantry Division in Iraq after the U.S. invasion in 2003 and returned to lead ground forces over the past year, would serve under Army Chief of Staff Gen. George W. Casey Jr., who was the top U.S. commander in Iraq for nearly three years until he took the top Army job in April 2007.
Between his assignment as the infantry commander and his current tour in Iraq, Odierno served as assistant to Marine Gen. Peter Pace, then chairman of the Joint Chiefs of Staff.
Odierno has been praised for his supervision of the buildup of U.S. troops in Iraq over the past year, which was part of a new counterinsurgency strategy. He was criticized for his leadership of the infantry in Iraq, when his unit was accused of being heavy-handed in its efforts to defeat the early stages of the insurgency. Odierno is scheduled to end his latest Iraq tour this month and will return to Fort Hood in Texas before his move to Washington.
In his new position, Odierno will supervise the Army's budget, which could be nearly $141 billion if Congress approves the president's request for the 2009 fiscal year. He also would be in charge of staffing and equipment as the Army works to grow by 65,000 soldiers over the next five years and struggles to recover after the strain of six years of continuous war.
Cody, who has served as the vice chief since June 2004, will leave after a customary four-year tenure. Army officials said yesterday that he probably will retire from the Army but that he is still determining his plans.
"He'll be serving one day at a time, one soldier at a time until then," said Alison Bettencourt, an Army spokeswoman.
Cody has focused his time in office on dealing with the effects of the Iraq and Afghanistan wars on the Army. He was instrumental in spearheading the Improvised Explosive Device Task Force to study how to better protect U.S. soldiers. IEDs are the single largest cause of U.S. casualties in Iraq. Cody also has worked on retaining Army soldiers and officers during wartime, a critical element of growing the force in a difficult recruiting environment.
After revelations of inadequate treatment for injured soldiers at Walter Reed Army Medical Center and within the Army Medical Command, Cody led Army assessments of medical treatment for U.S. soldiers around the world.