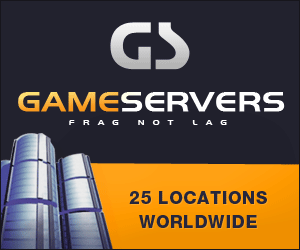 Houston Chronicle
May 21, 2007
Already strained troops detour for missing comrades, but at deadly cost

By Associated Press
MAHMOUDIYA, IRAQ — Sweat-drenched U.S. and Iraqi soldiers sprawled on the muddy farmhouse floor, taking a break from the grueling search for three kidnapped comrades. A report of a soldier shot by a sniper came over the radio.
The platoon commander ordered his men to their feet and they dashed off to help. The sniper victim's unit had no medic, but the one taking a rest did. It was the second attack of the day: A bomb buried in a field had exploded under a foot patrol hours earlier, killing one American and wounding three others and two Iraqi soldiers.
The search for the troops who went missing after a May 12 ambush is grinding down U.S. forces already strained by the push to restore calm in and around Baghdad.
Firefights erupt daily as troops search a 135-square-mile area south of the capital. Roadside bombs hit armored Humvees. The troops have taken to walking, but the fields are heavily mined. Still, the military says it won't quit until it finds the missing men, or knows what happened to them.
U.S. soldiers with the Bravo Company, Second Battalion, 10th Mountain Division, and their Iraqi counterparts have spent days trudging through rough terrain — muddy canal banks lined with tall reeds, parched farmland and fields of sweet-smelling wildflowers.
The Iraqis took the lead in single-file lines Saturday, often halting to inspect piles of rubble and the ruins of houses strewn with children's clothes and sandals, the remnants of Shiite Muslim homes bombed by Sunni extremists in the largely Sunni area west of Latifiyah, about 20 miles south of Baghdad.
Capt. Aaron Bright's troops were debating how long they should rest in the two-story farmhouse, where they took refuge after three hours of searching, when they got the call that a soldier had been shot through the forehead by a sniper.
Spc. Andrew Carbajal, a 20-year-old medic from Clinton, Iowa on his first tour in Iraq, grabbed his bag and leapt to his feet and sprinted with fellow troopers over parched fields and through a date palm grove to reach the site of the attack, 2.5 miles away. It took them 30 minutes.
Bright said most of the troops have lost weight, many as much as 12 pounds, as temperatures in Iraq have climbed above 100. The searchers spend hours patrolling only to return to base after the mess hall closes.
"I was going to give them a break today," the 29-year-old platoon commander said, leaning on one knee and examining a map. "But we're going to do the mission and we'll be as vigilant as ever."
Tips have poured in, but most have ended in disappointment, with no sign of Pfc. Joseph J. Anzack Jr., 20, of Torrance, Calif., Spc. Alex R. Jimenez, 25, of Lawrence, Mass. or Pvt. Byron W. Fouty, 19, of Waterford, Mich.