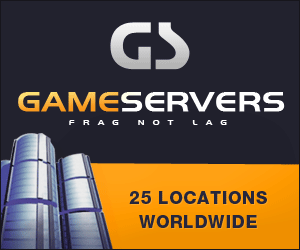 Washington Times
November 12, 2008
Pg. 1
Lobbyists get cold shoulder in new staffing

By Christina Bellantoni and Jon Ward, The Washington Times
Barack Obama has banned lobbyists from his presidential transition team, which starting Monday will drop in on 100 government agencies for extensive reviews, while the president-elect makes Cabinet selections from Chicago.
The Obama team also attempted Tuesday to repair damage after a leak about the first private meeting between Mr. Obama and President Bush. Transition leader John Podesta said he personally called the White House to smooth over matters.
Mr. Podesta also publicly vouched for the administration's assertion that Mr. Bush had not withheld support for economic aid legislation contingent on the passage of a free-trade deal with Colombia, calling such reports "not accurate."
Mr. Podesta, who served as White House chief of staff under President Clinton, told reporters at the transition headquarters in Washington that there would be direct talks between Mr. Obama and potential appointees, but hinted that no Cabinet announcements would be made before Thanksgiving.
Going into great detail about the massive and rapidly moving transition, Mr. Podesta said Mr. Obama wants the process to be the most open in history. "These are the strictest ethics rules ever applied," he said.
The Obama transition team also bars its workers from receiving gifts. Any current federally registered lobbyist must immediately remove himself from the federal registry to work on the transition team.
To block the "revolving door" between government and K Street, the Obama team will not let anyone who has been a lobbyist within the past year work on the transition team in his or her area of lobby coverage, nor will anyone who works on the transition be allowed to lobby in that field for a year afterward.
"If you've lobbied in a subject matter area you cannot work in that area during the course of this transition," Mr. Podesta said.
Transition aides said the ethics rules are similar to what Congress put into place in 2006 when Democrats assumed power and consistent with what Mr. Obama promised on the campaign trail, and Mr. Podesta said everyone will be required to sign an ethics code that will be strictly enforced.
When reporters pressed Mr. Podesta further on the lobbyist ban, he said there could be a "rare exception" in which someone has expertise the team needs. He did not elaborate but said reporters would be able to glean those identities from the published list of transition members.
He added, "I've heard the other complaint, which is we're leaving ... all the people who know everything out in the cold. And so be it. That's a commitment that I think is one that the American public expects ... and it's one that we intend to enforce during the transition, I know he intends to enforce in his government, so that the undue influence of Washington lobbyists and the revolving door of Washington ceases to exist."
Mr. Podesta said 450 people are employed by the transition team, which has a budget of $12 million. Of that sum, $5.2 million in taxpayer money was appropriated by Congress. The team will raise $7 million for the rest, but will abide by the same rules Mr. Obama used in the campaign: no money from federal registered lobbyists, corporations or political action committees. The maximum contribution allowed will be $5,000.
Money for the Jan. 20 inauguration will be handled separately, Mr. Podesta said.
Mr. Podesta said the Obama administration would include more than "token" Republican appointments and would represent "people from all across the country, and all experiences, from the business community, from [nongovernmental organizations], from government experience, from local government experience."
The transition process aims to be efficient, organized and bipartisan because Mr. Obama "wants to ensure that we hit the ground running on January 20 because we don't have a minute to lose," Mr. Podesta said.
To facilitate that, Mr. Obama will send teams to more than 100 government agencies, commissions and departments to prepare reports to help the incoming administration make "strategic policy, budgetary and personnel decisions prior to the inauguration," a traditional procedure.
Mr. Podesta said the members will be listed at Change.gov in a nod to Mr. Obama's pledge of transparency.
On defense issues specifically, Mr. Podesta said, "We'll have a team that's going to the Pentagon that will be briefed about ongoing operations, ongoing programs, etcetera, and then [Mr. Obama] will render judgment as a result of and after those briefings occur and he's had a chance to meet with his key advisers."
Obama spokesman Dan Pfeiffer said neither the president-elect nor Vice President-elect Joseph R. Biden Jr. will meet with any world leaders who are in the U.S. for President Bush's Group of 20 economic summit, despite requests from the attending foreign countries.
Mr. Obama is not planning on casting any votes during the lame-duck session of Congress that begins next week, and the transition aides declined to speculate when he would resign his U.S. Senate seat.
Mr. Podesta said Mr. Obama himself will make announcements about Cabinet posts and repeated that presidents-elect, with a few exceptions, have not named their appointees until December. He said they would like to "accelerate" both announcements and confirmations.
He said Mr. Obama will speak directly with contenders and that "excellence" will be the primary criteria he will consider.
"With each and every one of them, whether he knows them well or knows them less well, before offering the job, particularly of a Cabinet position he'll want to have a serious conversation about the direction that they want to take the policy of that Cabinet department and what he sees as the priorities of his administration," Mr. Podesta said, declining to offer details on how or when that would take place.
Mr. Podesta declined to offer any names, joking only about a need for reporters to use "binoculars" to learn about potential Obama hires. Former White House terrorism adviser Richard A. Clarke, Richard Parsons of Time Warner and Eric Schmidt of Google all were spotted going into the building that houses the transition office Tuesday afternoon.
Mr. Podesta also made a public effort to patch up a spat with the White House, one day after Mr. Obama met with Mr. Bush in private for the first time.
Both the White House and Mr. Podesta denounced media reports stating that the president had withheld support for a second stimulus and help for automakers until Democrats agree to approve a trade deal with Colombia.
"There was no linkage," said White House press secretary Dana Perino, speaking to reporters in New York, where the president gave a Veterans Day speech.
"While the topic of Colombia came up, there was no quid pro quo in the conversation," Mr. Podesta said while briefing reporters hours later. "The president did not try to link the issue of Colombia to an economic recovery package."
Mr. Podesta called White House Chief of Staff Joshua B. Bolten on Tuesday to discuss a leak from within the Obama camp that gave details of a conversation between Mr. Obama and Mr. Bush.
"When we have a disagreement, we know how to pick up the phone and talk to one another," Mr. Podesta said.
Mr. Obama yesterday spoke with Pope Benedict XVI, President Luiz Inacio Lula da Silva of Brazil, Prime Minister Manmohan Singh of India, King Abdullah of Jordan and President Mwai Kibaki of Kenya, where his late father was born and lived most of his life.