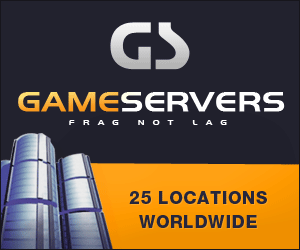 Chicago Tribune
May 17, 2008
Rivals fire from afar on Mideast policy

By Rick Pearson, Tribune correspondent
LOUISVILLE — Barack Obama lashed out at John McCain on Friday for promoting a "naive and irresponsible" foreign policy strategy in the Middle East while the Arizona Republican countered that voters should doubt whether the Illinois Democrat has "the strength, the judgment and the determination" to keep America safe.
The blunt and brash rhetoric provided a potential preview of the autumn presidential campaign between a Democrat who opposed the Iraq War and wants to quickly pull out U.S. forces and a Republican who has said success in Iraq is needed to ensure victory over terrorism.
Obama's willingness to engage on foreign diplomacy and military matters is an acknowledgment that the Democrat has to confront two issues long considered the province of Republicans.
Speaking in South Dakota, a state that closes out the Democratic presidential calendar on June 3, Obama linked McCain to President George W. Bush and offered up a debate with the presumptive Republican nominee on what the Illinois senator called "failed" policies that have resulted in strengthening terrorist groups such as Hamas and Al Qaeda.
Challenging McCain to a debate on foreign policy "anywhere, any time," the Democratic front-runner said the Arizonan shared a "naive and irresponsible belief that tough talk from Washington will somehow cause Iran to give up its nuclear program and support for terrorism."
Long-distance sniping
McCain used an address in Louisville to the National Rifle Association to deliver a stinging criticism of Obama as proposing a "reckless" foreign strategy that would include unconditional talks with leaders of rogue nations. Even using "soaring rhetoric" with Iran President Mahmoud Ahmadinejad, "the man who calls Israel a 'stinking corpse' and arms terrorists who kill Americans, will not convince Iran to give up its nuclear program," McCain said.
"Until Sen. Obama understands that reality, the American people have every reason to doubt whether he has the strength, judgment and determination to keep us safe," McCain said.
The heightened debate between Obama and McCain was rooted in remarks a day earlier by Bush in an address to Israel's Knesset. Without using names, Bush said it was a "foolish delusion" to believe negotiations with terrorists would change minds, citing Adolf Hitler's invasion of Poland and calling such a policy "the false comfort of appeasement."
The president's remarks were taken as an affront by Obama, Sen. Hillary Clinton, and other Democrats and were supported by McCain. On Friday, Obama labeled Bush's comments as "the kind of fear-peddling, fear-mongering that has actually prevented us from making us safe."
"I'm a strong believer in civility and I'm a strong believer in a bipartisan foreign policy, but that cause is not served with dishonest, divisive attacks of the sort that we've seen out of George Bush and John McCain over the last couple days," the Illinois senator said.
"If they want a debate about protecting the United States of America, that's a debate I'm ready to win because George Bush and John McCain have a lot to answer for," he said.
McCain: Bring it on
McCain said he would "welcome a debate about protecting America."
The Republican's remarks came during a visit to the annual meeting of the NRA. While he has had serious differences with the gun owners' organization, he warned that the impact of a fall election of a Democrat could result in a judiciary that would make sweeping changes involving American social values far beyond gun-owner rights.
"Over the years, we have not agreed on every issue," McCain said, noting his support for legislation opposed by the group to require background checks on purchases at gun shows.
And he defended his support of campaign finance restrictions, something opposed by the NRA and other groups, saying it was never intended to prevent "gun owners or any other group of citizens from making their voices heard."
McCain also warned of the prospect of social policy being set by "activist lawyers and activist judges" who want "to be spared the inconvenience of campaigns, elections, legislative votes" and not make their case "democratically—to win hearts, minds and majorities to their cause."
Clinton, meanwhile, wrapped up a visit to Oregon, where Obama, her rival for the Democratic presidential nomination, was favored, and headed to Kentucky, which also holds its primary on Tuesday and where she holds a significant lead in the polls.
Campaigning in the small town of Junction City, near Eugene, she discussed housing concerns and high gas prices with a half-dozen voters in a dining room. When one of the participants urged her to keep her campaign going, Clinton said she was leading the Democratic popular vote—a figure that includes the tallies from Florida and from Michigan, where Obama wasn't even on the ballot.
For much of the event, the New York Democrat criticized Bush on education, economics and timber harvesting and said his energy policy amounted to "begging" Saudi Arabia to increase oil production and pledged to fight the "monopoly" of OPEC.
"I think it's very important that we do something more dramatic than go and have tea with the Saudis," she said, referencing Bush's meetings in that country on Friday that failed to result in a pledge of increased oil production.
Tribune correspondent Jim Tankersley contributed from Oregon and John McCormick from Chicago.