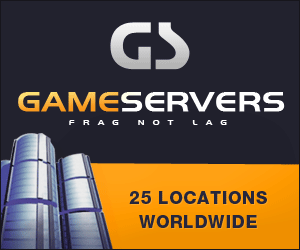 By Corbett B. Daly and David Alexander
WASHINGTON (Reuters) President
Barack Obama
on Monday moved to fill the leadership vacuum at the Treasury Department, tapping former Treasury official Neal S. Wolin as Secretary
Timothy Geithner
's number two and former White House aide Lael Brainard for the top international job.
Obama also announced that Stuart Levey would stay on as Treasury Undersecretary for Terrorism and Financial Intelligence, a position he has held since 2004.
Wolin and Brainard must be confirmed by the Senate. Levey does not require reconfirmation to stay. If the Senate approves of Wolin and Brainard, the only remaining vacant Undersecretary position would be for Domestic Finance, the administration's ambassador to Wall Street.
"These candidates all bring energy, experience, and global leadership to the table. I'm confident their contributions will be valuable to restoring the nation's economy," said Senator Max Baucus, the Montana Democrat who heads the Senate panel that oversees these confirmations.
Wolin served as general counsel at the Treasury from 1999 to 2001 and as deputy general counsel from 1995 to 1999. He briefly served in the Obama White House as deputy counsel to the president for economic policy and deputy assistant to the president before being asked to rejoin Treasury.
Brainard is vice president and founding director of the Global Economy and Development Program at the Brookings Institution, a Washington think tank.
She served as deputy national economic adviser and deputy assistant to the president for international economics during the Clinton administration, dealing with such issues as the Asian financial crisis and China's role in the global economy.
Levey, as undersecretary of the Treasury for terrorism and financial intelligence, will lead the office that works to disrupt financial networks that fund international terrorists, proliferators of weapons of mass destruction and drug traffickers.
The announcements come on the same day Geithner announced his latest effort to shore up the nation's troubled financial system, and after Obama had trouble filling key positions in the government, notably at Treasury.
Geithner and Treasury have been under fire in recent weeks for not filling the posts sooner and for not releasing details of the administration's plan to rescue troubled banks.
The president told CBS' 60 Minutes on Sunday that he had "absolutely" asked candidates to fill the Treasury posts but had been turned down because of what he called an "onerous" vetting process.
"I am grateful for the service of these dedicated and talented individuals and have the highest confidence that, under the leadership of Secretary Geithner, they will serve the American people well as we tackle the challenges ahead of us," Obama said in a written statement announcing Wolin, Brainard and Levey.
Geithner himself was forced to answer tough questions from lawmakers during his confirmation process when it was revealed he had failed to pay certain income taxes while working at the International Monetary Fund.
And several other candidates, including former Senate Majority Leader Tom Daschle, who was Obama's first choice to lead the Department of Health and Human Services, were forced to withdraw their names from consideration after it became known that they, too, had failed to pay taxes.
In addition to experience at Treasury, Wolin has extensive national security credentials, working for three CIA directors, including current Defense Secretary Robert Gates.
Prior to joining the Obama White House, Wolin was an insurance executive.
Brainard also served as Clinton's top aide to the Group of 7/Group of 8 and has taught economics at the Massachusetts of Institute of Technology.
(Additional reporting by Jeremy Pelofsky)
(Reporting by Corbett B. Daly and David Alexander; Editing by Carol Bishopric)
http://www.reuters.com/article/polit...090324?sp=true