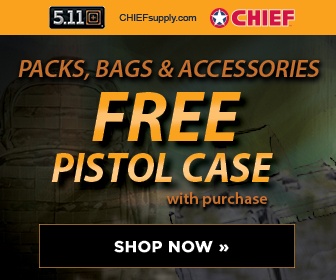 Miami Herald
March 5, 2008
Pg. 14
The Organization of American States addressed the Andean crisis, calling for an emergency meeting of foreign ministers and a possible diplomatic trek.
By Pablo Bachelet and Frances Robles
WASHINGTON -- Trying to quell a spiraling crisis involving Venezuela, Colombia and Ecuador, the Organization of American States agreed Tuesday to convene an emergency meeting of foreign ministers and was considering sending a special mission to Ecuador.
The mission would explore diplomatic options and investigate Colombia's Saturday raid to bomb a FARC guerrilla camp about one mile inside Ecuador, killing the top rebel commander known as Raúl Reyes.
Details of the mission would be worked out later, diplomats said. Ecuador wants the mission to be a fact-finding one, while the United States argued it should be limited to seeking diplomatic solutions to the crisis.
Also Tuesday, Colombian President Alvaro Uribe announced plans to take Venezuelan President Hugo Chávez to the International Criminal Court and accuse him of financing genocide, days after allegedly finding documents that suggest Chávez recently paid or promised $300 million to the FARC, the Revolutionary Armed Forces of Colombia.
Seeking support
Meanwhile, Ecuadorean President Rafael Correa went to Peru for his first stop in a five-nation tour to drum up regional backing against Colombia's border incursion.
And in Washington, President Bush confirmed his unwavering support for Colombia.
''I told Uribe that America will continue to stand with Colombia as it confronts violence and terror and fights drug traffickers,'' the president said.
Bush used the opportunity to promote a free-trade agreement with Colombia, but did not say how Washington might respond to the escalating Andean crisis, with Ecuador and Venezuela rushing troops to their Colombian borders.
Camp bombing
The international flap began Saturday, when Colombian planes bombed a FARC camp in Ecuador and killed the organization's No. 2 leader, Raúl Reyes.
The FARC announced Tuesday that former peace negotiator Joaquín Gómez would replace Reyes as a member of the organization's ruling secretariat.
Colombia claims the bombs were fired in self-defense from Colombia's side of the border, but acknowledges that helicopters with troops later flew to the camp to recover Reyes' body.
Correa disputed the Colombian version of events, saying the choppers made the attack from the south -- even deeper inside Ecuadorean territory.
''This man is a liar,'' Correa told CNN en Español, referring to Uribe. ``It was all lies.''
He added that Ecuadorean officials had dismantled 47 FARC camps last year, and called for a special OAS investigation of the incident.
Little agreement
At the OAS, diplomats from Ecuador, Venezuela and Colombia agreed that Colombian troops had entered Ecuador but could agree on little else, including how many FARC members died. Colombia said 17, and Ecuador said it was 22.
Colombia argued that Ecuador and Venezuela ought to be condemned for harboring terrorist groups and presented evidence from computers seized in the raid as proof. Colombian envoy to the OAS Camilo Ospina said additional documents, beyond those already made public, link Venezuela's Chávez with arms and money supplied to the FARC.
This drew an angry response from Venezuelan Ambassador Jorge Valero, who called the statements ''false, absolutely false.'' He accused the Colombian government of warmongering and ``genocide acts.''
The meeting revealed the political fault lines in Latin America, with the left-wing Chávez government defending leftist Ecuadorean President Correa's position that its sovereignty had been violated and that Colombia should be condemned. Nicaragua, Bolivia and Argentina also condemned Colombia's action.
Meetings this week
Correa is expected to meet with Chávez on Wednesday, and will also meet this week with the presidents of Brazil and Panama. On Friday, he will go to the 20th Grupo de Río Summit in Santo Domingo, Dominican Republic. Chávez and Uribe also are expected to attend.
After meeting with Correa for three hours, Peruvian President Alan García called for Uribe to apologize -- and for Chávez to butt out.
On Sunday, Chávez called up battalions to protect his side of the Colombian border, leading his former defense minister, Gen. Raúl Baduel, to publicly criticize his former boss.
''There is no threat,'' Baduel said at a news conference. ``There is no enemy, no act that threatens our sovereignty. There only exists someone trying to use the military for personal political gain.''