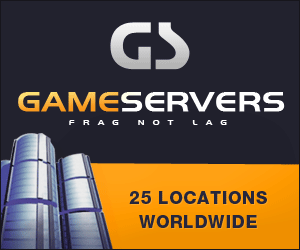 Houston Chronicle
March 11, 2008
Authorities also say former anesthetist stole drugs from the victims at Fort Bliss
By Alicia A. Caldwell, Associated Press
EL PASO — A former Army hospital employee is accused of infecting at least three patients with hepatitis C, federal authorities said Monday.
Jon Dale Jones, a 45-year-old former nurse anesthetist at William Beaumont Army Medical Center at Fort Bliss, was arrested Thursday in Miami. He was indicted last month on three counts each of assault, aggravated assault and possession of a controlled substance by fraud.
Jones was released from jail after posting 5 percent of his $200,000 bail.
His Miami lawyer, Edward O'Donnell, did not immediately return a phone message seeking comment Monday.
Federal prosecutors said Jones infected at least three patients with hepatitis C, a blood-born disease that can lead to cirrhosis of the liver or liver cancer, while siphoning drugs from them during surgeries at the Army hospital in 2004.
Jones, a civilian, is also accused of stealing the drug fentanyl, a powerful pain killer often used for anesthesia, from the three patients.
Authorities are unsure of how or why he infected them.
Prosecutors charged that Jones stole the fentanyl from three patients from August to October 2004 by getting keys from a subordinate to a locked container that held the drugs. He is accused of assaulting the three patients by infecting them with hepatitis C on the same days he is accused of stealing their medication.
During a bail hearing in federal court in Miami last week, Jones denied he was infected with hepatitis C.
But prosecutors told a judge there that Jones was linked to the patients by officials at the U.S. Centers for Disease Control and Prevention who identified a strain of hepatitis C that Jones and all three patients were allegedly infected with.
Army hospital spokesman Clarence Davis said Jones worked there from July 2004 to June 2005. He said it was unclear if Jones was fired or resigned from his job.
Jones' alleged crimes were initially discovered by Army officials in October 2004, Davis said, and forwarded to the FBI because he was a civilian employee.
"It is my understanding that the patients have been notified who may have been victims," Davis said.
The Fort Bliss hospital, just outside El Paso, treats active and retired military personnel, their dependents and others eligible for Veterans Administration benefits, Davis said. It is also a trauma center that accepts some patients from the community.