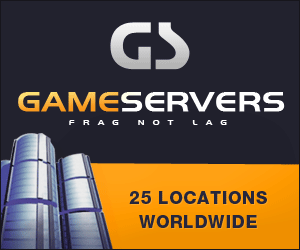 Washington Post
January 6, 2007
Pg. 13
U.S., Allies Hope to Learn Whether Pyongyang Will Accept Suggested Steps Toward Standing Down

By Glenn Kessler, Washington Post Staff Writer
Six-nation talks on ending North Korea's nuclear program are likely to reconvene this month or next, when the United States and its allies hope to get a clearer sense of whether Pyongyang has any interest in giving up its weapons, U.S. and South Korean officials said yesterday.
South Korean Foreign Minister Song Min Soon, who held talks yesterday in Washington with Secretary of State Condoleezza Rice, said in an interview that North Korea did not "flatly reject" a number of ideas presented by the United States at the last round of talks, held in December, "even though it did not accept them."
Song would not detail those ideas, but U.S. and Asian diplomats have said the United States laid out steps that Pyongyang could take at the outset to demonstrate progress, including suspending operations at its Yongbyon reactor, readmitting international nuclear inspectors, reporting its nuclear facilities and closing its nuclear testing site.
The push to persuade North Korea to end its programs has been complicated by the fact that Pyongyang conducted its first nuclear test in October. Earlier this week, tens of thousands of North Koreans held a rally in the capital to defend their government's right to have nuclear weapons.
Previously, U.S. officials said they hoped to get a response to those ideas, first advanced at a bilateral meeting in November, at the December talks. But Song said it appeared the North Korean diplomats needed to take the proposals back to Pyongyang for further evaluation. "They are looking at a chance to make a deal, as usual, on their own terms," he said, adding that he did not know whether the differences could be bridged.
At a news conference with Song, Rice said, "There was some good work that was done during the round at the end of December, but really we're going to need to move well beyond that to consider this next round of talks, I think, successful."
Some U.S. officials have suggested that the main interest of the administration in continuing the talks is to convince China, North Korea's main patron, of Pyongyang's intransigence and the need to take forceful action against it.
South Korean news agencies reported yesterday that vehicles and personnel movement had been spotted near the site of North Korea's first test, but U.S. and South Korean officials cast serious doubt on those reports.
"Seoul and Washington are having a close joint-intelligence assessment, but so far we do not have direct indication that there is an imminent test," Song said. He noted that North Korea conducted its last test underground, giving analysts very little time to detect possible preparation.
Song defended South Korean President Roh Moo Hyun for comments late last year, when he suggested that a split between the U.S. State Department and the Treasury Department had led to the rupture of the talks in 2005. Four days before an agreement was reached on principles for North Korean disarmament, Treasury accused a Macau bank of assisting in North Korean counterfeiting. North Korea used the incident to boycott the talks for 13 months and would discuss only that issue when the talks restarted in December.
"With a conspiracy view, you may say [the two departments] were playing games," Roh said. As a result, he added, the statement of principles "was buried the moment it was born."
Song said: "The point of my president's remark was not about some conspiracy but about his frustration, his frustration of nonprogress in the implementation program of the September agreement."