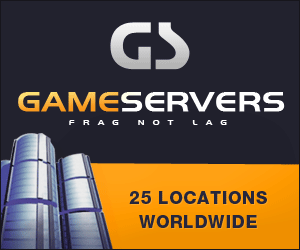 Wall Street Journal
December 18, 2006
Pg. 6
By Associated Press
BEIJING -- Six-nation talks on North Korea's nuclear program resumed Monday for the first time in more than a year, a test of whether the secretive communist regime is willing to negotiate after its surprise atomic test rattled the region this fall.
Head delegates held preliminary meetings in Beijing on Monday morning before Chinese envoy Wu Dawei officially opened the talks at a Chinese state guesthouse.
"After hearing each country's opening speech, especially North Korea's opening speech, we will be able to tell where the six-party talks will go," South Korean nuclear envoy Chun Yung-woo told reporters Monday before the talks.
The six-nation talks have been plagued by delays and discord since they began in August 2003. The U.S. and Japan have sought to line up Pyongyang's regional neighbors, China, South Korea and Russia, to impose harsh sanctions against a nuclear North Korea. But the North has exploited political differences to delay disarming.
North Korea's Oct. 9 nuclear test of a device believed to have been relatively small in explosive power has apparently hardened the will of other countries, particularly key benefactor China, to persuade the North to disarm.
Beijing signed on to a unanimous U.N. Security Council resolution sanctioning North Korea for its nuclear test, and brought Pyongyang and Washington together just a few weeks after the underground detonation to agree to a resumption of the arms talks.
North Korea had stayed away from the talks and called for the U.S. to end its blacklisting of a Macau bank, in which the regime held accounts, for its alleged complicity in counterfeiting U.S. currency and money laundering by Pyongyang. The U.S. has insisted the issue is a separate legal matter, but agreed to working-level talks alongside this week's nuclear negotiations.
Still, the U.S.'s nuclear envoy, Assistant Secretary of State Christopher Hill, insisted that the main task at the talks was to move ahead with implementing a September 2005 agreement in which the North promised to abandon its nuclear program in exchange for security guarantees and aid.
"I hope that [North Korea] understands that, as the rest of us do, that we really are reaching a fork in the road," Mr. Hill said after arriving in Beijing. "We can either go forward on a diplomatic track or you have to go to a much more difficult track, and that is a track that involves sanctions, and I think ultimately will really be very harmful to the [North's] economy."
However, North Korea's main negotiator, Kim Kye Gwan, said Saturday upon arriving in Beijing that he was looking for a first step from the Americans, calling the lifting of the U.S. financial restrictions a "precondition" to the negotiations moving forward.
Mr. Hill declined to respond publicly to Mr. Kim's statement, but emphasized that U.N. sanctions for the North's nuclear test would remain in effect until the North gives up its atomic programs.
"Most of the world has told them that we don't accept them as a nuclear state," the U.S. diplomat said. "If they want a future with us, if they want to work with us, if they want to be a member of the international community, they're going to have to get out of this nuclear business."
All of the chief delegates dined together yesterday, but Mr. Hill said he didn't have substantive contact with Mr. Kim beyond exchanging pleasantries and that North Korea didn't want bilateral talks with any delegation before today's official start.
No end date has been set for the negotiations, but Mr. Hill said he hoped to return to Washington by the end of the week.
The latest North Korean nuclear crisis was sparked in late 2002 after U.S. officials said the North admitted to running a secret nuclear program in violation of an earlier 1994 deal to halt its atomic development.
That led to North Korea's withdrawal from the Nuclear Nonproliferation Treaty and expulsion of international inspectors, along with the restarting of its main nuclear reactor to generate plutonium for bombs.