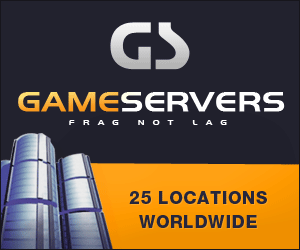 Military.com | By Capt. Michael Meridith | November 13, 2007
BAGRAM AIR BASE, Afghanistan -- Air Force Staff Sgt. "Dean" was having a bad day at the office.
As an Air Force Joint Terminal Attack Controller embedded with ground forces, his job was to serve as liaison between the ground commander and aircrews. On the afternoon of Oct. 27, the 10-vehicle convoy he was traveling with in Southern Afghanistan came under attack.
"We checked in with him [the JTAC] and found out that they were taking small arms and RPG (rocket-propelled grenade) fire," said the pilot of one of two F-15E Strike Eagles that flew to the defense of the forces on the ground. "My wingman found the bad guys and we set up to strafe."
After the pilot strafed the estimated 30 to 50 attackers with his 20 mm cannon, both crews were startled by the JTACís next radio call.
"I had noticed the shots were getting closer and closer to my truck, and as I reached for some ammo, I was hit," he said. At first he thought he had received only a glancing blow to his armor, but soon realized that he had been shot through the abdomen.
After calling for a medic, "Dean" calmly informed the F-15E crews of his condition.
"It was definitely a gut check for us when we got the call," said the weapons systems officer aboard the lead F-15E. "But he spoke in a completely calm voice with no trace of fear or pain. It definitely keeps you calm in the jet knowing that heís got things under control and heís doing his best to make sure we can employ ordnance from our jet as quickly as possible."
"Dean" attributes his calm radio manner to a need to communicate clearly with the pilots heís directing.
"If I sound all excited and worked up on the radio it makes it hard for the pilots to understand me," he said. "I donít want to make any mistakes and the pilots donít want to make mistakes and the best way to do that is to keep everyone calm. I just kept my mind occupied on my mission -- I wanted to see it to the finish."
Despite his wound, the JTAC continued to work with the aircrews, asking for a battle damage assessment on the first strafe and calling for additional strikes from both aircraft as the enemy forces regrouped, attempting to flank the convoy. All the while, he dismissed suggestions that he hand over his duties to someone.
"I know it sounds weird to say, but the first feeling that went through me when I was hit was embarrassment," he said. "Everyone has their job and then all of a sudden youíre hit and all eyes are on you Ö especially in a situation like that where everyone is getting shot at. You start thinking, 'Why me? What did I do wrong?í You just want to go back to doing your job. You donít want to be a burden."
"As a young wingman in the [336th Expeditionary Fighter] squadron with less experience than most, October 27 was an eye-opening experience that I'll never forget," said the pilot of the second F-15E. "The JTAC displayed the most courage, bravery and professionalism that I've ever seen. It's people like him that make me strive to do what I do to the utmost of my abilities."
After several additional strikes and low passes by the F-15Es to deter further attacks, the convoy was able to rendezvous with a military helicopter, coordinated by lead pilot, to get the JTAC to medical treatment. After a day in the hospital, he was released and has since fully recovered from his wounds.
"We kept working with him and he never once stopped doing his job," said the pilot. "The last thing he said to us was 'Looks like theyíre going to MEDEVAC me out of here, Iíve got to take the headset off and give it to somebody else. You make sure my boys get out of here okay.í At the very end, all he cared about was that he got his guys safely out of there."
"Iím here because of 9/11. Iím here because of all the people that died in New York City," said "Dean." "Itís important to find a job that challenges you daily.
I feel is that there is no more rewarding job than the one Iím doing now, because I see the immediate effects of it. Thereís nothing better than the satisfaction that Iíve done my job and done it well."