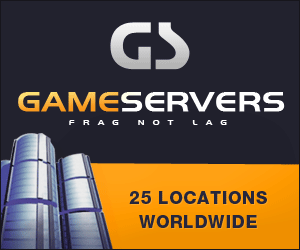 USA Today
April 23, 2007
Pg. 6
By Associated Press
BAGHDAD — Gunmen shot and killed 23 members of an ancient religious sect in northern Iraq on Sunday after stopping their bus and separating followers of other faiths.
At least 20 people were killed in car bombings in the capital, most at a police station in a mixed Sunni-Shiite neighborhood.
Meanwhile, Prime Minister Nouri al-Maliki told Egypt's leader to ignore widespread reports that the country is suffering a civil war. He also said he would halt the U.S. construction of a barrier that would separate a Sunni enclave from surrounding Shiite areas in Baghdad that had drawn sharp criticism from Sunni leaders and residents.
In the northern Iraq attack, armed men stopped the bus as it was carrying workers from a textile factory in Mosul to their hometown of Bashika, which has a mixed population of Christians and Yazidis. Yazidis are a primarily Kurdish sect that worships an angel figure considered to be the devil by some Muslims and Christians.
The gunmen checked the passengers' identification cards, then asked all Christians to get off the bus, police Brig. Mohammed al-Wagga said. With the Yazidis still inside, the gunmen drove them to eastern Mosul, where they were lined up along a wall and shot to death, al-Wagga said.
After the killings, hundreds of Yazidis took to the streets of Bashika. Shops were shuttered, and many Muslims remained indoors.
Bashika is about 80% Yazidi, 15% Christian and 5% Muslim.
Abdul-Karim Khalaf, a police spokesman for Ninevah province, said the executions were in response to the killing two weeks ago of a Yazidi woman who had converted to Islam after she fell in love with a Muslim and ran off with him. Her relatives had disapproved of the match and dragged her back to Bashika, where she was stoned to death, he said.
Elsewhere:
•In Baghdad, two suicide car bombs exploded within moments of each other. The first driver raced through a police checkpoint guarding a police station and exploded his vehicle just outside the two-story building. The second bomber aimed at the checkpoint's concrete barriers, police said.
Iraqi police stations often are the target of attacks by insurgents who accuse the officers of betraying Iraq by working in cooperation with its U.S.-backed Shiite government and U.S. military.
Police said 13 people died: five police officers and eight civilians. The wounded included 46 police officers and 36 civilians.
•In Fallujah, police found 24 bullet-riddled bodies, and two brothers who were shot to death a day after the chairman of the city's council was assassinated.
•The U.S. military also reported the deaths of three soldiers. Two were killed in attacks in Baghdad on Saturday, while the third died from an unidentified non-combat cause that was still under investigation, the military said.