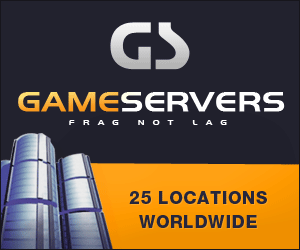 Miami Herald
December 16, 2006
North Korea is turning up the resistive rhetoric before nuclear talks, raising questions about the regime's true objectives.

By Tim Johnson, McClatchy News Service
BEIJING - North Korea is digging in its heels before crucial nuclear talks rev up Monday, raising questions over whether it's jockeying for negotiating leverage or trying to buy more time to work on nuclear weapons.
In recent days, Pyongyang's main government-controlled newspaper has dismissed any suggestion that the lure of a massive aid package might pry the country from its nuclear weapons program.
If North Korea listens to the ''sweet talk'' of the West and accepts the aid to give up its nuclear weapons, ''it will lead to our destruction,'' an editorial in the Rodong Shinmun said earlier this month.
The editorial asserted that Europe and the United States hoodwinked Libya a few years ago with a similar deal and stiffed the former communist bloc nations of Eastern Europe in pledges that led them to capitalism.
The blustery talk from Pyongyang may be designed to bolster its negotiating position in the talks, which come 10 weeks after the country conducted its first nuclear test.
Amid reports of pending U.S. incentives to stir North Korea to action at the talks, a senior Bush administration official said North Korean envoys had led him to believe in late November that Pyongyang might be ready to take steps toward dismantling its nuclear program.
''There were indications that the North Koreans would be prepared to deal in specifics at the coming round,'' Christopher Hill, an assistant secretary of state who is the chief American envoy on North Korea, said in a briefing in Washington. He said Washington wanted ''concrete progress,'' not just talk, at the negotiations.
China tried to dampen expectations Thursday, and one veteran North Korea watcher voiced skepticism about whether the sixth round of negotiations which begin Monday -- the first after a 13-month stalemate -- would lead to any breakthrough.
''The six-party talks are likely to remain a meaningless exercise,'' said Andrei Lankov, a Russian-born expert on North Korea at Seoul's Kookmin University. The talks, hosted by China, also include South Korea, Russia, Japan and the United States. ''The North Korean side is not willing to consider any serious concessions.'' With a successful nuclear test under their belts, Lankov said, North Korean officials ``are not in the mood to compromise. . . . From their point of view, giving up the nuclear weapons is unnecessary and unthinkable.''
The Bush administration says it thinks that North Korea has enough nuclear material for anywhere from eight to 10 bombs. As time passes, the number may be growing.