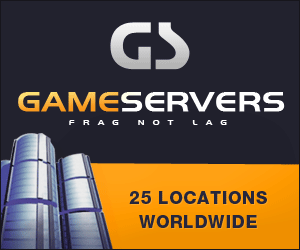 New York Times
November 8, 2007 By Thom Shanker
SEOUL, South Korea, Nov. 7 — The military threat presented by North Korea has not diminished despite its early steps to dismantle its nuclear weapons program, the South Korean defense minister said Wednesday.
During a news conference with Robert M. Gates, the visiting American defense secretary, South Korea's minister of national defense, Kim Jang-soo, said there was no clear intelligence that the Communist North had halted its pursuit of "asymmetrical weapons." "Although it's true that North Korea has begun the process of disabling its nuclear program, we cannot say that the threat from North Korea has reduced tangibly or discernibly," Mr. Kim said.
"In order for us to change our view of the situation, we would need very real and very tangible military intelligence to that effect," he said. "What is certain is that North Korea is continuing to pursue the acquisition of asymmetrical weapons. We cannot conclude that the threat from North Korea has been reduced."' Asymmetrical weapons is another term for unconventional weapons.
Mr. Gates, midway through a week of meetings in China, South Korea and Japan, said the United States "would welcome, and do welcome, the beginning of disablement of nuclear facilities in the North."
A senior State Department expert on Korea said Monday that he had confirmation that work had begun to disable North Korea's nuclear facilities at the main Yongbyon complex, 60 miles north of Pyongyang. But Mr. Gates cautioned that much work remained to make certain that North Korea had surrendered its nuclear weapons and its weapons development programs. He said North Korea must offer to disclose all of its nuclear weapons facilities and nuclear weapons activities.
"So there are several steps in this process," he said. "Of course, the object is the denuclearization of North Korea. So we are started on a path, but we are far from reaching our destination."
Sung Kim, the State Department official who visited the Yongbyon complex, said that North Korean officials were "very cooperative" and that the effort was "off to a good start."
North Korea turned off the reactor at Yongbyon in July and pledged to disable it — but not dismantle it — by Dec. 31. In exchange, North Korea will receive concessions, including energy assistance, in a deal negotiated with the United States, China, Japan, South Korea and Russia.
The agreement, first reached in February, also grants North Korea political concessions. But Mr. Gates said Wednesday that North Korea's desire to be removed from the American roster of terrorist states would be fulfilled only when North Korea had met a list of official criteria — implying that such a determination had not yet been made.
Mr. Gates, at the end on Wednesday of annual security talks with South Korea, said the North Korean conventional and nuclear threat remained "the focal point" of a "strong and vibrant" alliance between the United States and South Korea. North Korea has about one million people in its armed forces and conducted its first nuclear detonation in October 2006.
The American military force stationed in South Korea has been diminishing. Three years ago, 37,500 American military personnel were in South Korea. One American brigade formerly based in South Korea deployed to Iraq in 2004. The current American presence here is 28,000, which will drop to 25,000 by 2012.
South Korea fields 680,000 in its armed forces, which are among the most modern in Asia.
In 2012, the South Korean military is to take over wartime operational control of its own forces, a command responsibility previously exercised by the American four-star general here.
Underscoring the importance of the alliance with South Korea, Mr. Gates was joined here by Adm. Mike Mullen, the chairman of the Joint Chiefs of Staff; Adm. Timothy J. Keating, commander of American forces in the Pacific; and Gen. B. B. Bell, the American commander in South Korea.