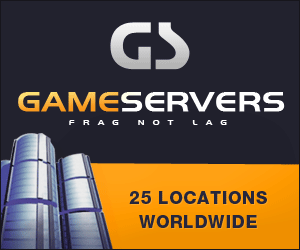 Wall Street Journal
June 24, 2008
Pg. 20
New Concerns Arise Ahead of Statement On Plutonium Work

By Jay Solomon
WASHINGTON -- North Korea is expected to turn over a declaration of its plutonium-producing nuclear assets this week in what could mark a breakthrough in the Bush administration's five-year campaign to disarm Pyongyang, according to U.S. officials.
But the diplomatic activity comes as American counterproliferation experts say they have uncovered new evidence indicating Pyongyang may have been pursuing a second program to develop atomic weapons that utilize highly enriched uranium.
U.S. officials said the new evidence was discovered last month after Pyongyang handed to an American representative 18,000 pages of operating records from the country's reactor at Yongbyon. The documents themselves were contaminated with traces of uranium particles, according to these officials, who suggested they may have been stored in a facility where uranium-enrichment activities occurred. Last year, the North Koreans handed over an aluminum tube to the U.S. that also contained traces of uranium particles.
American officials don't expect Pyongyang to acknowledge these activities as part of the declaration, expected Thursday. They said the new intelligence underscores the need for the U.S. and the international community to develop an extensive verification regime inside North Korea as the denuclearization process moves forward.
Pyongyang has missed by nearly six months its initial deadline for turning over its list of nuclear assets to China, which chairs the six-party negotiating forum aimed at disarming Kim Jong Il's regime.
During this time, Washington has softened its initial demands and focused on gaining an accounting of the activities at the Yongbyon nuclear reactor and the plutonium fuel it produced. U.S. officials have said Pyongyang's uranium-enrichment work and suspected nuclear assistance to third countries, such as Syria, could be addressed during later stages of the denuclearization process.
As part of the declaration, Pyongyang is expected to declare that the Yongbyon facility produced roughly 36 kilograms (about 80 pounds) of plutonium, according to U.S. officials. It is also expected to provide an operating history of Yongbyon and at least two other nuclear facilities. North Korea is expected merely to acknowledge U.S. concerns about uranium-enrichment work and alleged assistance to Syria.
In return for the declaration, the Bush administration is supposed to begin lifting some financial sanctions against Pyongyang and remove North Korea from the State Department's list of state sponsors of terrorism. The U.S. is also supposed to begin discussions that could lead to a normalization of relations between the two Cold War antagonists.
Secretary of State Condoleezza Rice hinted at the uranium evidence during an interview last week with the editorial board of The Wall Street Journal, where she discussed evidence of Pyongyang's pursuit of such capabilities.
"I will tell you that the more we dig into it and the more we actually...talk to them about it, the more concerning it is," Ms. Rice said.
The Washington Post reported on the contaminated documents over the weekend.
U.S. officials said they are also seeking to learn more about North Korea's alleged proliferation activities through an International Atomic Energy Agency mission visiting Syria this week. The Bush administration believes Pyongyang was helping Damascus build a nuclear reactor along the lines of the Yongybon facility near the Euphrates River when Israeli aircraft destroyed the site in September. The Syrian government has denied the charge.