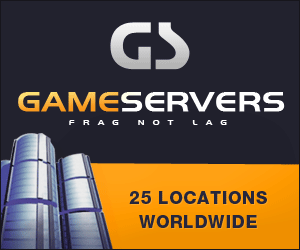 Colorado Springs Gazette
January 18, 2007
Operations already shifting from mountain to Peterson

By Pam Zubeck, The Gazette
Congress' investigative agency has launched a study of the costs and savings of relocating air-, space- and ground-threat monitoring functions from Cheyenne Mountain to Peterson Air Force Base.
The General Accountability Office also will analyze the security implications of the move and how the Department of Defense evaluated them.
The study's impact is unclear because the move has already begun, although how much progress has been made remains fuzzy.
"People around the table weren't even sure what had taken place," GAO Director Davi D'Agostino said, referring to a conference she attended with military officials Tuesday.
D'Agostino said her agency often audits "moving trains" and could recommend the move be halted if findings suggest that would be the best course.
Three analysts will work on the project, in Washington, D.C., and in Colorado Springs.
At issue is a decision made last year by Adm. Timothy Keating, head of the North American Aerospace Defense Command and Northern Command, headquartered at Peterson. Based on a $100,000 internal study, Keating decided to transfer homeland defense functions, such as intelligence watch and a center that warns of air attacks, to avoid having two command posts within a few miles of one another. NorthCom also has a third mobile command post whose location is classified.
The mountain will be maintained for use if intelligence indicates threats against the headquarters, he said.
Last summer, Keating said the move would take 12 to 18 months, cost from $8 million to $30 million and relocate about 225 of the 1,100 people who work inside the mountain.
When the mountain base opened, it was considered safe from missile attack until targeting systems became more precise and warheads more powerful. Now, the foremost threat is a terrorist attack, Keating said.
The GAO study was ordered by members of the House Armed Services Committee's Subcommittee on Readiness, including its chairman, now-retired Rep. Joel Hefley, R-Colo.
"The committee had asked for details regarding the plan for placing Cheyenne Mountain in warm standby and never received any detailed justification," said committee spokeswoman Loren Dealy. "There had been some concerns among members over the cost and the reasons."
Lawrence Pacheco, press secretary for Democratic Rep. Mark Udall of Boulder also a subcommittee member, said lawmakers are concerned about national security.
"They were wanting to understand what the NORAD decision was all about," Pacheco said. "There was supposed to be a report showing the basis of the decision, but that report was never delivered."
He said that the transition is under way but that funding is needed to "build up communications" at Peterson and configure the mountain for warm standby.
NORAD and NorthCom did not respond to calls seeking comment.
Air Force Space Command will begin moving 140 airmen and equipment from the mountain to Vandenberg Air Force Base, Calif., in April and finish in August. The 1st Space Control Squadron identifies and catalogs objects in space, from satellites to orbiting junk and will better fit at Vandenberg with similar units that keep track of what's in space, Space Command chief Gen. Kevin Chilton has said.
The move is expected to reduce contractor operations and maintenance personnel by 35 percent, as well as reduce future modernization costs, a Space Command spokesman said.