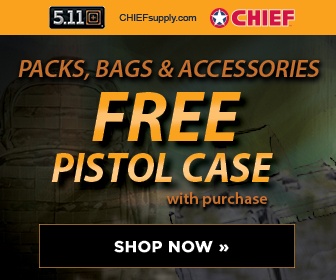 Seattle Times
June 19, 2008 By Hal Bernton, Seattle Times staff reporter
FORT LEWIS — In an Army stretched by seven years of war, there will be no short-term relief for soldiers from the pace of overseas deployments, the nation's top military adviser said Wednesday in a town-hall meeting here.
Even if an improving situation in Iraq allows the withdrawal of more troops from there, there will be a need to send more soldiers to Afghanistan where the Taliban resistance has been on the rise, said Adm. Michael Mullen, chairman of the Joint Chiefs of Staff.
"I have the need for three additional brigades in Afghanistan," Mullen said. "Those are the pressures and constraints that we are under right now ... We are in a very delicate time."
Three brigades would require anywhere from 7,000 to more than 10,000 additional soldiers.
Mullen would like to see two-year intervals between tours of duty in a war zone. But he said that those intervals will remain as short as 12 months for at least the next few years.
Fort Lewis is the largest Army post in the West, and has sent many units to Iraq and Afghanistan.
Some 1,200 soldiers attended the meeting. Those who asked questions voiced numerous concerns.
One complained about the price of gas, and wondered whether the Army could start up co-ops to help provide cheaper fuel. Another asked what could be done to hire more military medical personnel, so families wouldn't have to wait so long for doctor's appointments.
A third asked about the future of stop-loss, an unpopular regulation that involuntary extends a soldier's term of service if his unit is headed into combat.
"In the next couple of years, I do not see any remiss in the stop loss as much as I would like to see it go away," Mullen said.
During the question period, Mullen also cited a shortage of military mental health professionals to treat post-traumatic stress disorder and traumatic brain injuries that have afflicted many returning soldiers. The shortage persists despite stepped-up efforts to recruit these professionals.
Mullen was selected last June as the Joint Chief's Chairman by Defense Secretary Robert Gates. In that role, he serves at the top military adviser to the president and helps ensure the combat readiness of U.S. forces.
Mullen said that a major expansion of the Army, from the current level of about 485,000 to 547,000, will eventually help ease the strain on U.S. forces.
Mullen also is hopeful of further troop withdrawals from Iraq before the year's end so long as the current downturn in violence continues.
Iraq troop withdrawals could eventually free up more troops to deploy to Afghanistan. If Mullen was able to muster three additional brigades for Afghanistan, the total U.S. forces there could increase to more than 40,000 troops. Mullen said the biggest need was for a U.S. training brigade to help improve the performance of Afghan troops.
After Mullen finished, Sgt. William Stribling lingered on the bleachers, and discussed his concerns about returning to war. Assigned to the 555th Combat Engineer Group, Stribling is counting down the months to a third tour of duty in Iraq.
"I'm just looking forward to not deploying anymore. The money is fine during it ... but it's not worth it," he said. "Not knowing whether you are going to make it back [home] the next time."